Guide to VOIP Phone Systems
Many businesses are moving over to a VoIP base solution as it is much cheaper and future proof. We've created this guide to help businesses determine if switching to a VoIP phone system is right for there business.
Businesses can live or die on the strength of their communications. Getting your message out to your customers is essential.
Many businesses are switching to a full e-commerce set up. However, for a great many businesses, the phone is still the best way of getting in touch. With Britain's traditional communications network aging, VOIP is being heralded as the future of phone calling. What are VOIP phone systems though, and are they right for your business?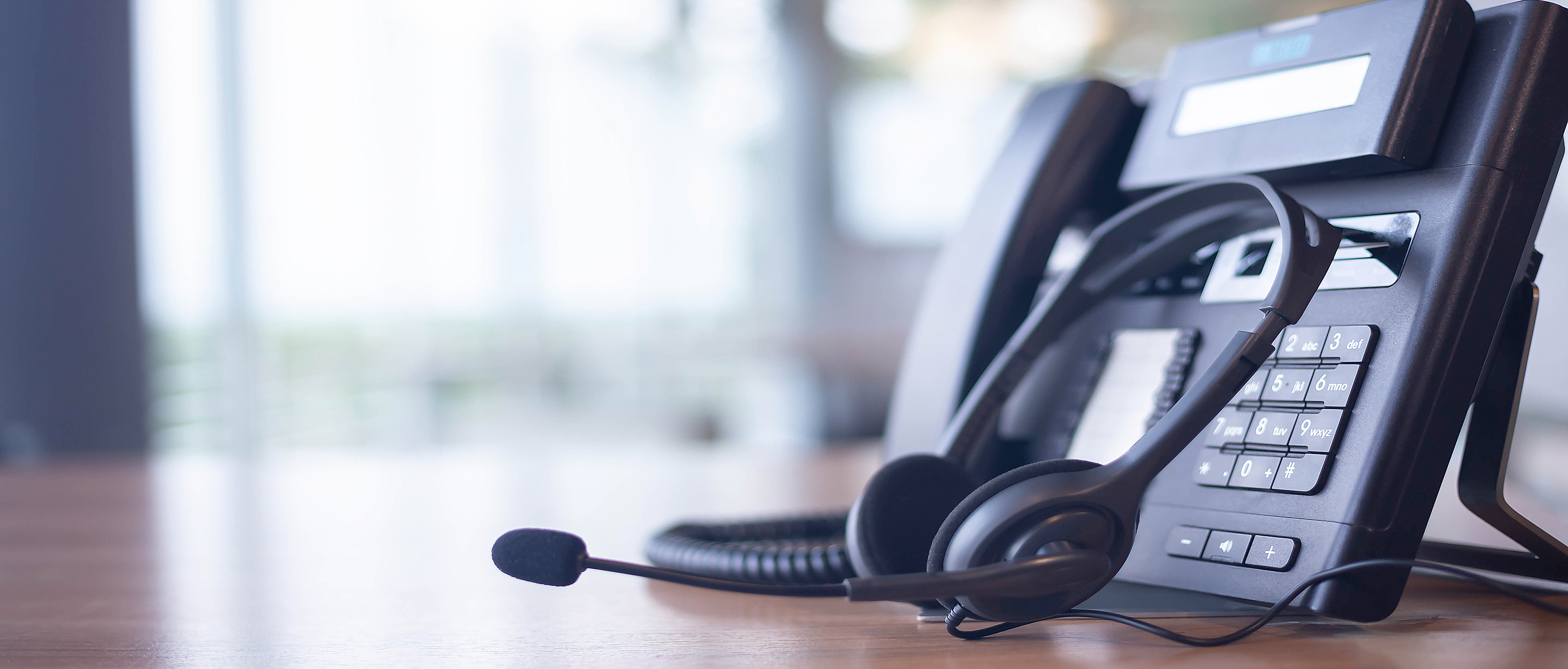 What is VOIP?
VOIP stands for Voice Over Internet Protocol. This means that your phone connection is cloud-based (or on the internet). Using VOIP phone systems allows you to make your business calls through your broadband. 
You often have the choice between hosted VOIP and non-hosted VOIP phones. This means that you can either base your phone systems at your premises or have it based at the supplier's premises. Hosted VOIP is often more secure, but it does usually need a monthly fee for hosting.
How does VOIP work?
Voice over internet protocol phones do not work in the same way as traditional telephones. VOIP phone systems turn the sound of your voice into digital data. This data is transmitted through the internet (on your business' end), and delivered to the customer's phone as a voice. This sounds exactly like a traditional phone call. The difference is that using the internet has less lag than telephone wires. In practice, this means that the quality of your phone calls is often much greater than in older technology.
VOIP phones look and work exactly the same as traditional phones. There is little to no extra training required for your staff to use them. The difference is behind the scenes.
Why Choose VOIP?
Many businesses are switching their telecommunications over to VOIP. Small businesses in particular can benefit from using this new technology. VOIP phones can be faster, cheaper and higher quality.
While there are usually some set up charges involved, the overall costs of VOIP are often lower. This is because you no longer have to pay two bills. Rather than having a separate phone and internet bill, you only pay for your internet. There are some requirements for internet speed with a VOIP. Ensure your internet is good enough to make use of VOIP services.
VOIP phones  can also have a higher quality and security. With phone calls hosted on a secure server, your customers can be confident in your ability to safely store phone calls and data.
VoIP Providers and choosing the right one
It can be difficult to choose the right supplier of VOIP Phones. Once you decide that switching is right for you, you need to compare the variables. There are a number of suppliers of VOIP phones. Each of them offers different services and pricing plans. 
Prices
There are a few factors that go into the price of your VOIP phone. Firstly, you may be charged a set-up fee. This may be negotiable, depending on the size of your business. Secondly, you will usually pay a fixed fee per user. The more users you have, the more you will need to pay. Thirdly, you will need to pay for the calls you make. The more calls, the more you pay. Finally, if you need additional numbers or regional variations, this may also cost you.
VoIP Services
As with traditional phones, VOIP providers usually offer additional services. These could include: 
Voicemail
Call recording
SMS
Call Screening
Transfers
Choosing the right VoIP services can be difficult, but it's important to understand how your business both used your phone system now and how that might change in the future.
Our expert VoIP team will be more than happy to help you understand how you use your phone system and help you decide which VoIP provider may the best for your business.
It's important to note that you may need to upgrade your business broadband to manage the extra load placed on your internet connection.
Get in touch today, and see how much a voice over internet protocol phone systems could save your business.