The majority UK businesses are simply not aware that the energy market is competitive, and they could save money by switching supplier. Industry highlights of the latest market research statistics are shown below.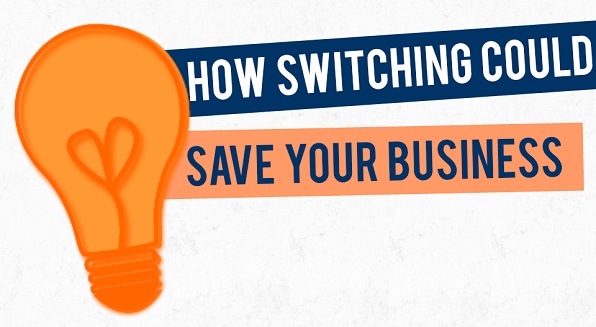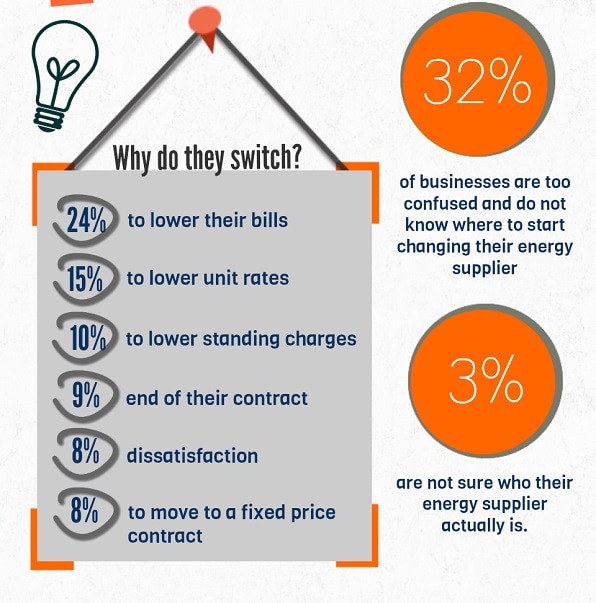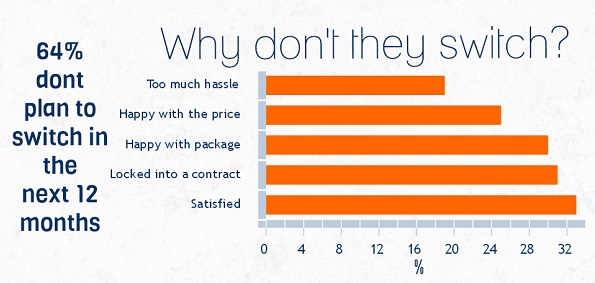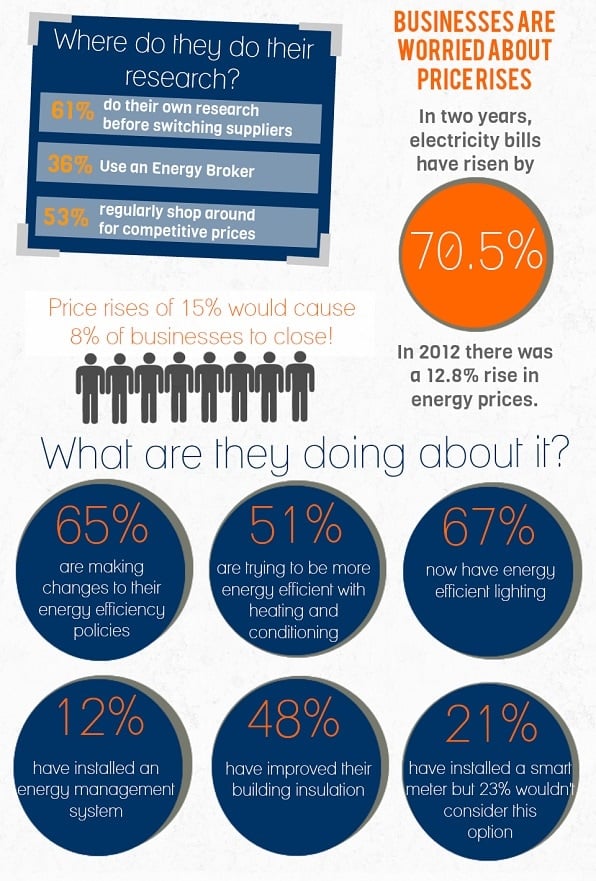 Add This Graphic to Your Website
Help spread this information to help other businesses in the UK reduce their energy costs. You can add the image to your website so long as you reference the source above. If you have any feedback, then please let us know.
Copy and paste the code below into your web page to embed this image.
Market Research Highlights
Here are some of the highlights contained in the above graphic:
Automatic Contract Renewals
61% of UK organisations are at risk of paying more for their electricity due to automatic renewal of their contracts. Companies do not necessarily realise that switching suppliers can save them money; sometimes a discount of 75% on their rollover rates.
Fewer Businesses Are Actively Managing Their Tariffs
In the last quarter, there was a reduction of 20% of businesses switching with fewer businesses planning to switch. Of those that are switching, 33% were micro businesses, 41% were small businesses, and 58% medium sized businesses.
Limited Competition
A total of 43% of all companies believes there is no competition in the marketplace. These organisations are missing out on total potential savings of £1.8 billion if they moved to the cheapest tariffs.
The Reasons for Change
Most companies switch to lower their energy bills (24%) while 15% are looking to lower their unit rates, 10% standing charges and 9% because they're at the end of their contract.
The Reasons to Stay
Companies don't switch for a variety of reasons. A third say they're satisfied with their current agreement, 31% because they've locked into a long-term contract, and 25% because the current price is acceptable. Finally, 17% stay put because it's "too much hassle" to switch.
Limited Knowledge
Unfortunately, many organisations are unaware of their current agreements. 26% don't know how much they pay, 24% don't know their consumption data, and 11% don't know when their contract ends. Worryingly, 23% didn't know they needed to terminate their contract before switching.