Keep Energy Costs Low for your Business
Compare the latest deals available and keep your competitive edge!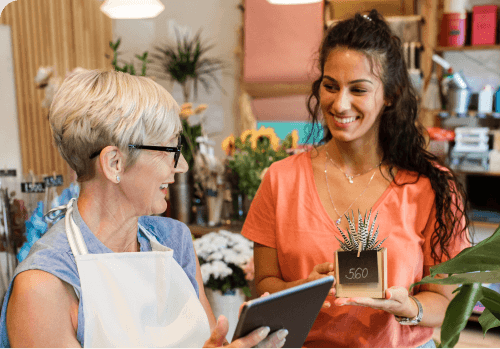 Save on Business Electricity
Energy Efficiency Tips For Businesses
There are many ways in which you can conserve energy costs for a business apart from the most obvious ones. Here's a checklist of what you can do to lower consumption as well as lower your bills.
What is Energy Efficiency?
Energy efficiency is the process of using less of the world's energy resource to produce the same or an improved result. For example, replacing traditional fluorescent bulbs in an office with LEDs uses 90% less energy but still maintains a favourable environment.
Lowering Energy Consumption in a Business
The best way to reduce your bills is to have your management team and staff to think about the energy they use. Here are some of the best tips we have found. Why not print this sheet off and put it in your office?
Energy Savings Tips for Businesses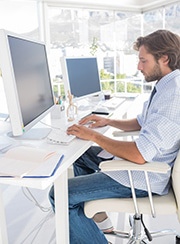 Replacing desktop with laptop computers saves around 90% in energy. A high-end desktop used 8 hours per day costs around £140 (1) to run whereas a new laptop costs less than £7 per year (2).
Install inkjet printers rather than laser jet printers saves 90% in energy. Although these will save energy, the cost of cartridges is far greater in ink jet printers.
Switch off all equipment when not in use, for example, at night and at weekends rather than just leaving them on in "sleep" mode.
Never leave equipment on in standby mode, especially monitors and televisions. Some models consume almost the same amount of energy in standby as if they were completely switched on.
Data source:  (1) (2) The BEP energy savings calculator
Modern electrical devices use a great deal of electricity when in use and almost the same if they're not turned off after use. Every office has desktops, laptops, computer screens, fax machines and photocopiers which are not always in use.
Screen savers activate to save the screen being pixelated rather than saving power.
Therefore, it's best to either place it in hibernation mode or close down the machine when you are away from your desk. Taking care only to have them on when required and looking for alternative products can save you thousands each year.
Saving on Lighting Offices, Shops and Factories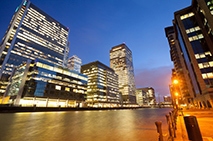 Many large office blocks seem to have all their lights on 24×7 which is unnecessary. Even if they're using the latest energy efficiency lighting they are still consuming power.
Companies could install motion sensor type lighting for security purposes and have strategically placed lighting to deter burglars.
Having the lights on when there are no staff present is a waste of energy.
Here are additional lighting tips:
Simply switch off lights when they're not in use. Place reminder stickers near switches to help people remember.
Replace standard light bulbs with energy saving light bulbs. These use up to 70% less energy and are now a lot cheaper than they used to be. They also look and feel like traditional bulbs and cast far brighter light. The modern versions light up faster, so there's no excuse to keep buying the old type which are slowly being phased out.
Fluorescent bulbs use about 10% less energy than traditional bulbs if you don't want to use energy saving lighting.
New higher frequency fluorescent bulbs have less flicker and a far longer lifespan.
Consider installing motion sensors in places that are used less frequently, such as toilets, corridors and storage cupboards.
Let the natural light flow into your office space, especially right next to any windows. Open the blinds, move high storage facilities and switch the lights off.
Heating and Cooling Your Premises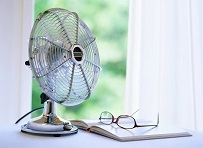 Heating and cooling premises can add a huge cost to your energy bills if left unmanaged.
Educating your staff to have efficiency savings front of mind can bring additional benefits from cultural change. You have the choice of using electric or gas powered appliances which could greatly affect your consumption and costs.
Here are five ways to conserve power.
Keep the premises at stable temperatures rather than having your systems having to heat and regularly cool.
Keep external and internal doors shut at all times. If you operate a warehouse that's in constant use consider having a well-insulated door between the internal and external spaces.
Turn down any thermostats by one or two degrees. Most business premises need a stable temperature of around 20 degrees. Perhaps even consider disabling the thermostats so staff can't make temperature changes themselves.
Install timers so that the heating comes on at the right time in the morning and turns off during the night. During the winter months, you may want it to come on at a low temperature to make sure any water pipes don't freeze up and subsequently burst.
Make sure your windows and doors are draft proof so that cold air doesn't come in or heat escapes.
Compare business electricity rates
Save money on your electricity bills.