Northern Ireland Business Water - Take Control Of Your Bills
Since 2017 businesses have been able to choose their water supplier and reduce their costs.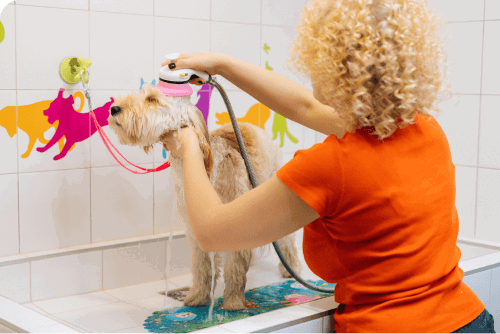 Business owners in England and Scotland can reap the benefits of a newly deregulated market. Ofwat, the regulatory body that manages domestic and commercial water in England, decided to deregulate the market in 2017. This decision opened the floodgates for business owners who were unhappy with their existing suppliers. Now, business owners in England can choose whichever supplier best suits their needs.
Business owners in Northern Ireland have not been as lucky. Unfortunately for them, the commercial water market is still regulated. Their frustration has been worsened by the fact that Northern Ireland Water is the only supplier in Northern Ireland, which means that it has a monopoly over business water services. 
So, how do Northern Ireland Water business water customers feel about this difficult situation? Are they satisfied with the services on offer? How about the prices? Keep reading to discover everything that you need to know about Northern Ireland Water. 
Introduction to Northern Ireland Water
Government officials in Northern Ireland created Northern Ireland Water (formerly known as Water Service) in April of 2007. It has been the sole supplier of commercial water services in Northern Ireland for over a decade. It is sometimes referred to as a GoCo, a Government Owned Company. 
All domestic and business water consumers in Northern Ireland depend on this supplier. Because it is the sole supplier in the area, customers can expect comprehensive services. Northern Ireland Water offers fresh water and wastewater services, as well as a number of other water services. It is responsible for over 560 million litres of fresh water a day and it also collects around 330 million litres of wastewater each and every day!
Luckily, this supplier cares about environmental concerns. It leads sustainability programmes and backs preservation schemes. Silent Valley, one of the most popular reservoirs in the Mourne Mountains, plays a big part in Northern Ireland Water's sustainability programme. It owns the reservoir, which means that it can preserve it for years to come. 
Northern Ireland Water business water customers will be pleased to learn that this supplier invests in infrastructure. As of two years ago, it invested £3 into reducing leakage. Leakage is a big problem in the water industry; it can cause business owners millions of pounds every year. 
Northern Ireland Water is a GoCo, which is why it is no surprise that it is so focused on eco-friendly goals. In the next ten years, it will continue to progress toward its goal of planting one million trees. 
Northern Ireland Water Commercial Water Services
Commercial water consumers in Northern Ireland have no choice but to accept Northern Ireland Water's services. It has a monopoly on the market, which means that it has to provide comprehensive services.
Northern Ireland Water business water customers can expect fresh water and wastewater services. Dedicated support staff can also help business customers with managing their wastewater. Beyond that, there are a lot more services that customers can access. 
Given that Northern Ireland Water is the only supplier on the market, it is not under the same pressures as suppliers in England. Lots of suppliers in England are very transparent. In most cases, business water consumers can find a concise list of services online. Northern Ireland Water customers might have to dig a little deeper to find out what services are available to them.
Northern Ireland Water creates resources for business owners who care about sustainability. Business owners can also learn more about beating the freeze and protecting their business on the website. 
Northern Ireland Water Business Water Reviews
When it comes to switching suppliers, reading customer reviews is the first step. Unfortunately, commercial water consumers in Northern Ireland do not have the option to switch. Instead, they have to depend on Northern Ireland Water for all their water needs. 
At Business Electricity Prices, we rely on Trustpilot for accurate reviews. Northern Ireland Water does have a Trustpilot account, but it only has four reviews. It has 3.4/5 stars on Trustpilot and an overall rating of average. Only 25% of existing customers think that the services are excellent, and a whopping 75% of customers think that the services are bad. The lone excellent reviewer had 'excellent service', but the negative reviewers claim that they received 'shockingly poor' service. 
Northern Ireland Water business water customers should remember that their supplier only has one Trustpilot account. This means that both domestic and commercial customers leave reviews on the same account. 
Northern Ireland Water Average Business Water Prices
It is no surprise that business owners in Northern Ireland want transparency. When business owners better understand their charges, they can make significant changes that benefit their businesses. 
Northern Ireland Water caters to non-domestic water consumers across Northern Ireland. Non-domestic consumers are farms, businesses, charities, community groups, hospitals, and more. For a full breakdown, commercial water customers need to go to the website.
Northern Ireland Water business water customers who have meters can expect measured charges, whereas customers who do not have meters can expect unmeasured charges. When business water customers release trade effluent into sewers, they will have to pay separate charges. They need express permission to release trade effluent. 
Metered premises are subject to a volumetric charge per m3 of £1.173 for water and £1.983 for sewage. Unmetered premises are subject to a standing charge of £33.31 for water and £46.38 for sewerage. Northern Ireland Water's commercial water customers can find a full breakdown of the costs online. 
Why Switch Commercial Water Suppliers?
Lots of business owners in Northern Ireland are waiting for the day when they can switch suppliers. Switching suppliers is a common occurrence in England, especially amongst owners who have dealt with poor customer service and high unit rates. 
Here are some of the reasons why business water consumers switch suppliers. 
Improved customer support - When leaks occur and meters glitch, customer service staff can fix the problem. If your supplier does not invest in good support, you will have to deal with long wait times and frustrating exchanges. By surveying sites like Trustpilot, commercial water consumers can find out how much suppliers can about customer support before they make the switch. 
Lower unit rates - Unit rates are a big consideration, especially for medium and large businesses that care about keeping costs down. Even the slightest change in unit rates can have a big impact on monthly bills. Switching is by far the easiest and quickest way to cut water bills by a large amount.
Better eco-friendly practices - Environmental concerns are more important than ever. Water suppliers are in a unique position: they can positively impact the environments that they depend on every day. Northern Ireland Water business water customers know that better than most. By investing in eco-conscious suppliers, business owners can fund the causes that matter to them.
Tailored support - Some suppliers offer packages to suit every kind of business, whereas others create tailored support. This might include dedicated account managers, guides, and one-on-one support. No matter what your needs are, there is a commercial water supplier for you. 
How to Switch Business Water Suppliers?
Northern Ireland Water business water customers cannot switch at this time. 
At Business Electricity Prices, we arm eligible business owners with all the information that they need to switch suppliers. We have even created a commercial water utility generator. Our generator is loaded full of tailored deals for business owners in England. 
The process is simple. Put your details into our generator, hit 'compare now', and wait for 60 seconds. It will never be more complicated than that! 
After 60 seconds, you will see a list of suitable suppliers. Browse through, find your ideal match, and let us handle the rest! You can read more about the benefits of our business water switching service online.