Blog
Created:06/11/2020
Updated: 17/11/2023
Keep multi rate meter costs down
Compare the latest energy deals for off peak hours so you can make the most of your multi rate meter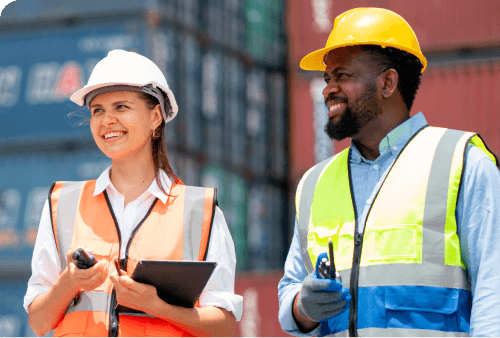 Save on Business Electricity
TABLE OF CONTENTS
For businesses who operate outside of 'normal business hours', multi-rate meters could offer an intelligent way of saving money on business energy bills.
What is a Multi-Rate Meter?
Multi-rate business electricity meters offer cheaper kWh unit prices at certain times of the day. For example, off-peak times include night and weekend rates. These types of tariffs are known as Economy 7 and Economy 10, both offering the opportunity to save a significant amount of money on energy bills for suitable users.
The off-peak times will vary depending on the business electricity supplier, location and the meter you have.
How do Multi-Rate Meters Work?
Multi-rate meters will have two, or sometimes three separate prices per kWh unit of energy at set times in the day. There are two types of multi-rate meters, and these are:
Two-rate meter – this is sometimes known as an Economy 7 meter, a two-rate meter differentiates between peak and off-peak usage, charging less for off-peak times. Economy 7 times usually are classes between 10 pm and 8:30 am – but some suppliers' times may be slightly different.
Three-rate meter – this meter takes weekend usage into consideration, alongside, peak and off-peak supply, charging all three rates at different rates. If you're using energy over the weekend, this would be the best choice for your business.
Which Businesses Would Benefit From These Meters?
This all depends on how each business operates. For example, for businesses whose primary operating hours are in the evenings, nights or weekends, it would be a great idea to explore multi-rate meter tariffs.
It's important to note peak times will be charged higher than other fixed tariffs, so it is important to fully understand when your business uses the most energy to benefit from the savings.
To maximise savings using multi-rate meters, the majority of the business's energy would be consumed during off-peak hours. If the company uses large amounts of energy, the business may also be required to have a half-hourly meter. These meters take automatic meter readings every 30 minutes and send them directly to the supplier. This can help a larger business get a handle on their energy consumption to help them become more energy efficient.
What Tariffs Are Available On A Multi-Rate Meter? 
Economy 7 
Economy 7 tariffs offer savings if you use a lot of off-peak electricity. This means that most of the energy usage is in the evening and through the night. As the name suggests, Economy 7 tariffs are designed for people who want to save money on their energy bills. 
The seven hours that gas and electricity are cheaper is known as off-peak. Each energy supplier has different times, so it is important to understand what those times are before signing up for these off-peak rates.
Economy 7 tariffs are one of the most popular tariffs available for business energy and home energy. Typically, businesses operating mainly at night will see significant savings. However, an Economy 7 tariff typically has higher rates during the day.
Pros of Economy 7 Tariffs
An Economy 7 tariff offers actual savings for people who use at least 40% of their energy at night. Lots of homes and premises have smart appliances that can be set to start during off-peak hours, which means that saving money has always been challenging. 
People who power their homes or premises with storage heaters can benefit from reduced unit prices without changing their day-to-day routines. 
Cons of Economy 7 Tariffs
Lots of energy suppliers have adopted an Economy 7 tariff, but not all suppliers offer the same hours. Some suppliers might class 12 pm to 7 am as off-peak, whereas others will provide consumers with lower rates from 11 pm to 6 am. Night rate gas and electricity will also vary by the energy supplier.
Economy 7 tariffs do not suit every household or business. They are designed for specific circumstances. If you use most of your energy during the day this might not be the best option for you.
Economy 7 tariffs come with more expensive peak unit charges to compensate for reduced unit prices at night time. Businesses that operate within normal working hours and use electricity to power lots of monitors will not benefit from this type of tariff. 
This type of tariff is not flexible. If your circumstances unexpectedly change, you could end up paying over the odds for electricity. A new addition to your family or a new remote position can change your electricity consumption and overall bill. 
Economy 7 tariffs are only available for electricity. Suppliers do not offer off-peak hours for gas. Some home energy consumers prefer the simplicity that comes from getting all their electricity and gas from one tariff.
What Is An Economy 10 Tariff? 
Economy 10 offers what Economy 7 does with an additional 3 hours of night rate. Many prefer an Economy 10 tariff as it offers additional time to take advantage of cheap electricity. Off-peak tariffs are usually popular with bars, nightclubs and any other business that operates late at night. However, anyone with storage heaters can save money with an Economy 10 tariff.
Pros of Economy 10 Tariffs
This tariff gives residents and business owners far more flexibility. They can go about their day-to-day activities without worrying about high unit rates during the daytime. Some providers even offer business and home energy consumers five off-peak hours at night, three in the afternoon, and two in the evening.
This kind of tariff can help you save up to 50% on off-peak energy. It is best suited to people you can set strict guidelines and follow them. By confining your electricity usage to specified off-peak hours, you can cut your electricity bill in half.
Cons of Economy 10 Tariffs
Economy 10 tariffs are best suited to homes and premises that have electrically heated radiator systems such as combination boilers.
They are not suitable for homes that have gas or oil heating. Most Economy 10 suppliers will split the off-peak hours into three time periods. Old heating systems might not work quickly enough to power your home. 
Different businesses will benefit from different meter types depending on their usage. Larger businesses will benefit from multi-site meters if they have multiple premises. However, each company should assess their energy usage to determine the best meter for them as larger businesses in particular industries may actually benefit from multi-rate meters more.
How do I know if I have a multi-rate meter?
 Despite looking like a standard digital meter, a multi-rate meter will have small grey writing above the screen to tell you if the meter is multi-rate. Despite the similarity to a standard meter, the digital display will alternate between two or three readings (depending if you're on an Economy 7 or Economy 10 tariff) so you can get an accurate meter reading for each period.
How to switch to a multi-rate energy meter?
For maximum savings, it's good practice to conduct a business energy audit to understand how your business consumes energy in order to select the best tariff. We've put together a handy cost calculator by device to help you reduce your energy usage, and become more efficient.
Whilst you can make quick and easy changes to the way you use energy; you could see those savings disappear if you're paying too much for your energy. Renewal rates are significantly higher if you do not negotiate terms, or if you simply roll over onto another tariff.
For instant business electricity quotes, use our quick online energy comparison to see how much you could save by switching.
Compare business electricity rates
Save money on your electricity bills.