Get 2021 UK Business Electricity Prices in Seconds
Compare prices today by filling in this quick form
We help thousands of businesses each year reduce their business electricity bills.
Our free impartial service allows you to find the most competitive tariffs on the market in seconds.
Average Unit kWh Prices for Business Electricity
Ever wondered what the prices per kilowatt hour (kWh) might be for your business? Check out our guide to current unit rates and compare business electricity to lower your costs.
The Big Six Suppliers






Compare business  electricity prices
Business electricity comparison should not be difficult, and that is why it's our mission to help seek out cheap business electricity by exploring the most competitive tariffs on the market in seconds.
At BEP, our industry-leading market knowledge enables us to ensure you make the maximum savings on your business electricity bills without the hassle, allowing you to continue to do what you do best.
In 60 seconds, you can compare business electricity prices and select the tariff that's right for your company.
Compare prices
Our business electricity quote calculator allows you to compare the best prices from a huge range of suppliers offering all tariff and contract types.
What are Average Business Electricity Prices In The UK?
Based on the latest UK Government non-domestic energy prices, here are the average business electricity rates per KWh (excluding CCL) for each type of business based on Q3 2020 (source: BEIS):
Very Small = 16.93 p/kWh
Small = 15.10 p/kWh
Small/Medium = 13.91 p/kWh
Medium = 12.49 p/kWh
Large = 11.76 p/kWh
Very Large = 10.85 p/kWh
Extra Large = 10.73 p/kWh
Average = 12.66 p/kWh
If you are comparing prices, the most important costs to look out for are a tariff's (kilowatt-hour) and the daily standing charge.
After a steady rise of the last few years, the average unit price for business electricity has decreased to 12.66 pence per kWh in 2021, with most of the reduction happening in Q2. The average standing charge costs currently range between 23p and 27p per day.
As average prices have decreased, many businesses should consider switching their electricity suppliers to lock in these prices. One of the quickest, and easiest ways to reduce business outgoings, is to reguarly compare prices.
Current business electricity rates by supplier
| Supplier | Price per kWh | Daily Charge | Annual Cost |
| --- | --- | --- | --- |
| Total GP | 16.39p | 30.87p | £4,210 |
| BG Lite | 16.33p | 25.15p | £4,186 |
| SSE | 16.97p | 27.99p | £4,519 |
| British Gas | 17.16p | 37.21p | £4,575 |
| ScottishPower | 16.07p | 27.99p | £4,119 |
| Dual Energy | 16.19p | 26.54p | £4,144 |
| Opus | 16.85p | 24.00p | £4,300 |
| Octopus Energy | 16.75p | 24.36p | £4,276 |
| Yu Energy | 17.84p | 27.16p | £4,560 |
| EDF | 17.10p | 25.00p | £4,336 |
| E.ON | 16.37p | 31.00p | £4,205 |
Prices shown represent region 16 for a business using 25,000 kWh of electricity per year. Rates correct at 5th February 2021 for a one-year fixed contract. Tariffs vary by region and could change at any time.
This graph highlights the trends over the past few years. Several years ago, the average standing charge was 21.96p whereas today it has risen to 26.6p per day. Unit rates are averaging 17.05 pence per kWh in 2021.
How to find and compare business electricity tariffs
With more suppliers entering the energy market every year, finding the best business electricity rates can often seem like a time-consuming process with a lot of admin. With different prices, tariffs and contract lengths, selecting the right deal for your business can become challenging. It's always best practice to use a business electricity comparison tool to help speed the process up and ensure you're getting the best deal.
We aim to make the process of comparing business energy suppliers as simple, and hassle-free as possible.
All you need to switch is your business address and a few contact details. We will provide you with competitive deals within seconds from a wide range of providers, including the Big Six and smaller independent suppliers.
Cheapest Business Electricity Suppliers
We strive to source the cheapest business electricity. Prices can rapidly rise if not kept under control. That's why we created tools to simplify the complicated market of business energy. Whilst it takes more time to switch in comparison to the domestic market, we take all the admin out of your hands. Here is a list of the UK's cheapest business electricity suppliers:
| Name | Description | Prices |
| --- | --- | --- |
| 1. E.ON | E.ON mostly work with independent energy brokers offering aggressive pricing for SMEs. | Get latest price |
| 2. EDF | EDF supplies 21% of UK businesses with energy and offer some of the lowest rates. | Get latest price |
| 3. British Gas | The UK's largest residential supplier with competitive rates for gas & electricity. | Get latest price |
| 4. Npower | The 2nd largest commercial operator for companies looking to lower their bills. | Get latest price |
How do you ensure prices are competitive?
The market is everchanging and it can be hard to predict how electricity prices are going to change. Whilst the business energy switching process has its differences to domestic switching services, it works in a similar manner.
Changing providers or plans is an efficient and automated process driven by your supply contract. Whether you are moving, operating a change of tenancy, or renewing on reduced terms, your new plan can only start when your existing arrangement expires.
By following the best practice guidelines set out below, you will ensure you take advantage of the competitive nature of this industry and circumnavigate potential pitfalls.
Avoid rollover contracts
If you receive a renewal notice from your current provider, do not accept the automatic extension offer. Commonly known as "rollover contracts" your new charges are typically 70%-100% higher than you're currently paying.
Terminate your current agreement
It's essential you formally terminate your current agreement by email or post before the date outlined in your terms and conditions. If you don't, you're unable to change to a new contract.
Shop around for the best deals
Use our business electricity comparison tools to research all available options open to you. Over 61% of companies elect rollover contracts each year and sacrifice combined potential savings of £1.8 billion.
Out of contract and deemed rates
Ensure you formally sign a new term otherwise; you will activate so-called "out of contract" rates. These charges are at least double what you are paying today and come into force when your contract expires.
What about Half Hourly Meters and Multi-Site Businesses?
If you are one of the 120,000 larger consumption organisations in the UK operating under a half hourly metered provision, then specialist solutions are necessary to manage the negotiation and submission process.
This profile class requires your details to be directly submitted to the energy suppliers to receive bespoke electricity quotes and follow a prescribed tendering process. Our dedicated brokering team has helped many hundreds of larger consumption customers to reduce their invoiced costs, but also improve efficiency through management software.
Multi-site operations are managed differently from individual quotes because of the volume of meters involved. We will gather your data and request a group procurement offer for all your sites.
What are the different business tariff types?
There is no shortage of tariff options for both SME and larger businesses looking to switch their electricity. Each tariff type has its own benefits from locked-in prices, low market flexibility and renewable energy sources.
Fixed-rate tariffs 
A fixed-rate tariff is one of the more popular options and can be a great option if the market prices are low. Locking in cheap business electricity for several years can offer companies valuable savings and is great for maintaining control of bills and budgeting. Fixed-rate tariffs protect businesses from electricity price increases for the period of their contract.
Variable-rate tariffs 
Depending on the circumstances of the business, variable-rate tariffs offer great flexibility when it comes to the amount they pay from month to month. Businesses will pay the suppliers standard rate on a variable tariff, which can change each month. This is especially great if the current business electricity rates are high, and businesses do not want to commit long-term as these contracts can be cancelled with 30 days' notice.
Green energy tariffs
With more pressure being placed on businesses to reduce their carbon footprint, many organisations are switching to sustainable energy sources. Green energy tariffs don't always cost more than others and can be a great option if you're increasing your Corporate Social Responsibility (CSR) efforts.
Business Electricity Prices FAQs
How much can I save by switching energy suppliers?

If your business has never switched, or it's a been a few years since you switched, you are likely to have allowed automatic increases to roll into your contracts. This will mean that you will be paying much more than you need to for your business electricity.Even if you only failed to change tariffs last year, you'll likely save 30% this time around by comparing business electricity prices.

Can I switch to a no standing charge tariff?

Most business energy contracts will come with a daily standing charge which remains the same no matter how much electricity you have used that day.However, many providers will no offer tariffs which have a zero standing charge with a competitive kWh cost.

No standing charge tariffs can benefit businesses which operate seasonally and those who open just a few days a week.

What is a typical price per unit of electricity?

The average business electricity unit price in 2021 is 12.66 pence per kWh. The average price for small businesses is slightly higher at 15.10 pence per kWh with large businesses currently charged an average of 11.76 pence per kWh.

How Can Energy Management Systems Help My Business?

Companies can lower expenses by reducing consumption and introducing energy efficiency products. Innovations together with industry-leading desktop software help manage usage and maintain visibility via reporting analysis.

The Carbon Trust estimates that investing in efficiency annual savings of between 10% and 20% are achievable throughout the organisation.

What are deemed contract rates?

A deemed rate is a special tariff for companies that have either recently moved into new premises or cancelled a contract without setting up a new one. There is no formal contract in place, and you can move suppliers at any time.If your business is on deemed contract rates, we would recommend comparing energy suppliers as soon as possible.
Compare Prices Online
Save money on your energy bills.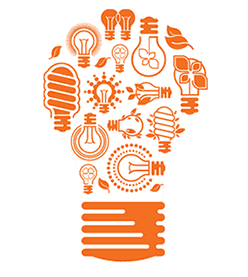 What Further Information is Available?
There are other websites that can help you with efficiency measures, market research and supplier complaints.
Ofgem is the industry regulator for the UK market who provide resolution management services. BEIS helps companies with government related schemes. The Energy Saving Trust has pages of excellent advice for saving energy and Utility Week report on the industry as a whole. Telephone us for free on 0800 690 6008 for quotes and advice. UK companies pay VAT at the current rate with nonprofit and charities at a reduced rate.