British Gas Business Tariffs Guide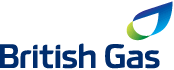 British Gas is the oldest energy supplier in the country. It supplies energy to more businesses than any other provider.
If you have never switched your supplier, it's likely that they supplier at least one of your fuels.
Introduction to British Gas
British Gas is one of the Big Six companies. They are owned by Centrica plc.
British Gas offers business electricity and gas with custom tariffs. These rates are applied through two brands. British Gas and British Gas Lite.
British Gas Lite is an online-only service. They provide gas and electricity to SMEs and micro businesses. As an online-only business energy supplier, they offer:
Easy management of your account online
Smart meters for accurate billing
Fixed and variable direct debit tariffs
Your should bear in mind that British Gas Lite operates as a different supplier to British Gas. This means that if you are British Gas Lite customer and you call British Gas, they will have no record of your account.
British Gas Tariffs and Prices
British Gas supplies gas and electricity tariffs to businesses of all sizes, including plans for commercial landlords.
Customers will usually be offered contract lengths between one and four years for a fixed rate British Gas tariff. The unit price (cost per kWh) and standing charge will usually increase the longer the term selected. 
Here, you can find the cheapest business gas and electricity tariffs available to British Gas customers.
1 Year Fixed Rate Electricity
Unit Rate: 21.410 pence per kWh
Standing Charge 46.780 pence per day
Business electricity customers will be eligible for a 7% discount if they choose to pay via direct debit.
1 Year British Gas Lite Partner Gas Tariff
Unit Charge: 4.610 pence per kWh
Standing Charge: 960.000 pence per day
Compare British Gas energy tariffs with Business Electricity Prices
Our innovative comparison service allows you to find great business energy prices.
We'll search the market for cheap business energy prices and let you choose the best one for you.
To compare business energy rates, all you need is:
Your postcode
The fuel you want to compare
A few contact details
You can complete the full switch online. Our team are available on 0800 690 6008 if you require any help.
The easy way to switch to a British Gas business tariff
We aim to take the hassle out of switching business energy suppliers.
Our team of experts will take care of the process of moving you to your new energy contract. We will keep you updated throughout the switch.
We will liaise with both your new and old supplier. Once we have arranged the changeover date, we will be in touch to make sure everything runs smoothly. Your business will not lose access to gas or electricity during the switch.
Your Business Electricity Prices account manager is available if you have any questions.
What else can British Gas offer my business?
British Gas offers energy management advice to improve efficiency. The Energy Savings Report helps you reduce your energy usage. They outline simple changes you can make to reduce consumption.
Your business wins by reducing consumption and having the lowest unit rates and standing charges.
What happens if my British Gas contract is up for renewal?
If you're classed as a micro business, British Gas will serve a renewal letter each year detailing their rollover rates. Although these will be expensive, they have committed to providing the data to help you choose the correct tariff next year.
They detail all out of contract rates if you terminate and don't renew together with your end dates. They don't provide your current rates so you can't compare the increases. The quickest way to discover whether British Gas will offer the best rates for your business is to run an energy comparison.
British Gas Fuel Mix & Green Performance
For many customers, the green credentials of an energy supplier have become increasingly important in recent years.
In line with this, British Gas has put in place investment plans to increase their reliance on alternative fuel sources which are 100% renewable.
You can find the current British Gas fuel mix below:
Coal – 0%
Natural Gas – 0%
Nuclear – 24%
Renewables – 76%
Other fuels – 0%
Currently, 76% of British Gas electricity comes from renewable sources compared to the UK average of 38%.
Compare British Gas prices online with Business Electricity Prices
Comparing British Gas prices with Business Electricity Prices is easy. Simply enter a few details into our comparison calculator and we will be in touch with the latest business gas and electricity prices on the market.
You can compare the best British Gas tariffs against both big six and independent business energy suppliers to find the best possible for your business.
Compare Prices Online
Save money on your energy bills.