Guide to EDF Business Electricity Tariffs & Rates
Compare prices today by filling in this quick form
We help thousands of businesses each year reduce their business electricity bills.
Our free impartial service allows you to find the most competitive tariffs on the market in seconds.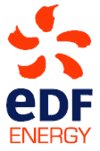 Recognised as Britain's biggest generator of zero-carbon electricity, EDF seeks to provide cleaner business gas and electricity.
If you're thinking of switching to an energy-efficient tariff from EDF Energy, you can find the latest prices and switching advice from Business Electricity Prices.
An Introduction to EDF
French-owned energy supplier, EDF was founded in 2002 and is now regarded as one of the Big Six energy providers in the UK.
Taking its name from its parent company Électricité de France, EDF seeks to provide cleaner energy to businesses and aims to help them become more energy efficient.
The company is one of the UK's leading renewable business electricity suppliers and it continues to invest in wind, solar and nuclear power.
EDF Business Energy Tariffs
Both gas and electricity tariffs are available for businesses with EDF. You could also select a dual fuel contract so that all your business energy comes from one provider.
EDF offers fixed-rate and variable-rate tariffs to business customers.
Here are some examples of the energy tariffs available with EDF:
Super Saver Tariff ­– This is EDF's standard energy tariff and it is targeted at the majority of SME businesses. With this contract, you can benefit from fixed prices for the duration of your contract term, which can be between 1-3 years. There is also a monthly standing charge instead of a daily fee.
Energy Saver Tariff ­– This tariff provides the same benefits as the Super Saver tariff, but it doesn't include any standing charges. There are only a selected few tariffs in the UK that allow you to avoid paying a daily or monthly standing charge. If your business has low energy consumption, this could be a suitable option.
Green Saver Tariff – The Green Saver Tariff involves the use of renewable energy sources such as wind turbines and solar power. Businesses on this tariff are not required to pay the Climate Change Levy (CCL). You'll also receive communication materials and certificates for your commitment to renewable energy; which could boost your brand reputation.
How to compare tariffs for EDF with Business Electricity Prices
If you're looking to switch to an EDF tariff for your business energy, Business Electricity Prices could help you find the best deal by helping you compare energy prices.
Our easy to use online comparison tool can provide you with a breakdown of the cheapest and most suitable energy tariffs available for your business.
All you have to do is provide your business' postcode, contact information and a few details about your business' needs, and in a matter of minutes, you'll receive a free quote for your business energy.
The easy way to switch to an EDF business tariff
Comparing energy prices on your own can be difficult and time-consuming. That's why here at Business Electricity Prices, we aim to do all the hard work for you by finding you the best deals for your business energy.
Once you've selected an energy tariff from the list of options provided by our comparison tool, our experts will seek to ensure that your switching process is as seamless as possible.
A member of our team will guide you through the process, ensuring that you're kept up to date on its progress and answering any questions you have.
What else can EDF offer my business?
As well as a suitable energy tariff, EDF also offers help and advice on energy saving. Reducing your business' energy consumption could help to reduce your utility bills and lower your carbon footprint.
Research suggests that companies that implement energy-saving measures can save between 10%-15% annually on their energy bills; this could mean yearly savings of around £250. Information regarding energy efficiency can be found on EDF's website.
The supplier also offers an exclusive reward scheme available for American Express business cardholders.
What happens if my EDF contract is up for renewal?
If your company is a micro business, EDF will send you a renewal letter at least three months prior to your contract's end date. This letter will include information regarding rollover rates; however, these are likely to be expensive and you could find a cheaper deal by comparing energy quotes.
Also within your renewal letter, EDF will detail the out of contract rates that you will be charged if you fail to terminate or renew your contract before its end date. Again, these rates are likely to be expensive so switching suppliers and getting a cheaper deal is likely to be the best option.
EDF Fuel Mix & Green Performance
With there being a large focus on business' energy efficiency and green credentials, it is useful for you to consider where your energy supplier sources their energy from.
You can view the EDF fuel mix breakdown below:
Coal – 3.5%
Gas – 9.3%
Nuclear – 66.6%
Renewables – 20.5%
Other fuels – 0.1%
Most of EDF's energy is generated by nuclear power. They are a huge advocate for this low-carbon power source; they've developed eight nuclear plants and around a fifth of the UK's electricity is generated from these sites. They've also built a number of wind farms and other forms of renewable energy sources across the UK.
Compare EDF prices online with Business Electricity Prices
Our free online comparison tool makes it quick and easy for you to compare EDF energy prices. Simply enter a few details about your company and within a few moments, you'll receive a quote with the best deals available.
Compare Prices Online
Save money on your energy bills.