How To Save On Business Water Costs
Saving water is an effective way of reducing business overheads and can provide you with more funds to invest in other areas.
In this guide, we'll provide you with information on how you can reduce your business' water consumption and also advise you on how to switch water suppliers to get a better deal.
How Much Water Do Small Businesses Consume On Average?
The average water consumption for an office building is around 50 litres per each member of staff every working day. This usage mainly comes from bathroom and kitchen use; it has been estimated that toilet flushing accounts for 43% of business water consumption, washing accounts for 27%, and 9% of water usage takes place in the office canteen.
Typically, smaller businesses can spend up to £1,165 on water per year, whilst medium-sized companies can pay around £7,950 on an annual basis.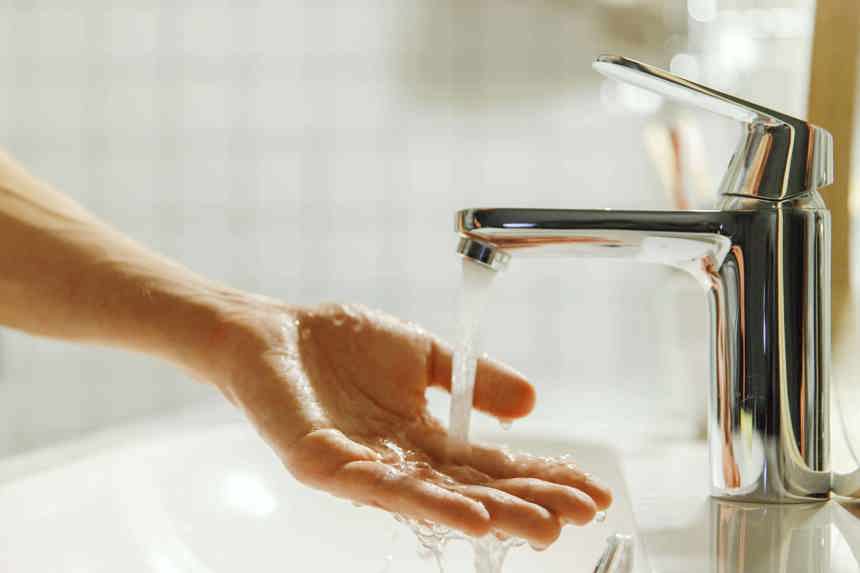 Top Tips For Reducing Business Water Usage
According to First Business water, businesses account for 25% of the UK's total water usage. By making simple changes to how your business uses water, you could reduce your consumption and save on your utility bills. Additionally, lowering your water usage could also benefit the environment.
Here's some top tips for saving water in your business:
Monitor your usage – Keeping an eye on your water consumption will help you get a better idea of how much water is used by your business. You can then use this information to measure your progress on saving water and even set up targets for your employees.
Use water efficiently – This is key if you want to save water in your business. Encouraging staff to conduct simple measures such as only filling up the kettle with as much water as needed, fully loading dishwashers and washing machines, and ensuring that taps are closed properly could help you save a significant amount of water. The Energy Saving Trust estimates that you could save approximately 5,000 litres of water per year by stopping a dripping tap.
Invest in a water meter – Getting a water meter for your business could help you save approximately £50-£100 per year. By providing more accurate readings, these devices help to ensure that you only get charged for the water you use, instead of paying for your building's rateable value. Additionally, these accurate meter readings allow you to get a more precise idea of your business' water usage.
Conduct frequent maintenance checks – You should ensure that your building's pipework is intact in order to prevent any expensive issues from occurring (e.g. a burst pipe). Periodically hiring a professional to conduct maintenance checks could enable you to identify any issues before they worsen and give you peace of mind in knowing that your pipework is in good order.
Fix leaks ASAP – Should any issues be spotted with your building's pipework, you should seek to get them fixed immediately, as leaks can cause a significant amount of water wastage. An unusual increase in your water readings and billing could also indicate a leak, so be sure to keep a close eye on your water meter and bills. Additionally, ensure that your employees know where the stopcock/shut-off valve is located, this way the water supply can be cut off if a leak occurs.
Invest in water-saving products – Tap aerators, efficient showerheads, and low-flush/dual flush toilets are all examples of products that can help you save water. It has been claimed that adding tap aerators to areas like bathrooms and kitchens could help you save around 1,274 litres of water per month. Additionally, you could fit a water butt to the outside of your building to benefit from a free supply of water directly from the clouds. By using rainwater for cleaning or watering plants, you reduce the amount of water your business needs from its mains supply.
Educate your employees – This another key step if you want to succeed in reducing your business' water consumption. Ensure that all members of staff are aware of the importance of saving water and make sure that they have a full understanding of the business' objectives. You should highlight the positive effects of saving water, i.e. lower overheads so that the business can invest in features that benefit both the company and its employees. Additionally, you could set targets for reducing water usage and offer incentives to get staff more engaged.
Switch water suppliers ­– Finally, switching water suppliers to a provider with better water rates could significantly lower the amount you spend on your business' water usage. Get a business water quote today.
How Can Businesses Switch Water Suppliers?
Some businesses aren't aware that they can switch water and sewerage suppliers just as they can switch energy suppliers. In the past, only companies that used more than 5 million litres of water per year were permitted to switch to a new supplier. However, April 2017 marked the deregulation of the retail water market (Open Water Market), which meant that businesses can take advantage of the competition within the retail water industry and select a supplier that best meets their business' needs.
To find a suitable water supplier, try our free business water quote form. All you have to do is provide a few details about your company, such as its address and contact details, and tell us about your current water supplier. You'll then receive a quote with a range of options for cheaper water rates.
Business Water Suppliers
There are several water suppliers across the UK::
Albion Water
Anglian Water
Bristol Water
Cambridge Water
Essex and Suffolk Water
Northern Ireland Water
Northumbrian Water
Scottish Water
South East Water
Thames Water
Wessex Water
Yorkshire Water
Get a free quote for your business water supply here.
Compare Prices Online
Save money on your energy bills.