Don't let energy costs affect your education services
Find a better deal so you can continue to spend your education budget on what matters the most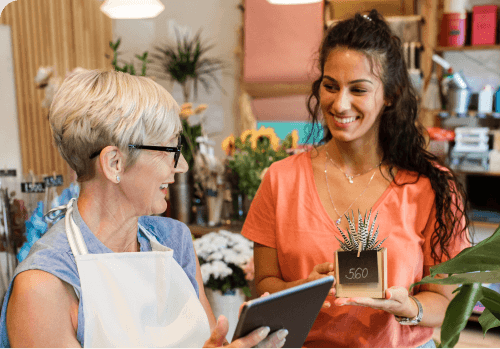 Save on Business Electricity
Sectors
It is estimated by the Carbon Trust that UK schools spend £543 million every year on their energy bills. For schools and education centres, controlling these energy costs is vital.
Fortunately, reducing your school's energy costs is simple. Business Electricity Prices can help you find a great energy deal that matches the requirements of your school.
By simply providing your address and a few contact details, you can compare the latest energy prices from a wide range of trusted business energy suppliers.
Benefits of switching for schools and colleges
The average primary school in the UK spends £31,000 each year on energy bills. That figure increases to £90,000 for secondary schools.
If you haven't switched or renegotiated your energy deal for a few years, it's likely your school or education centre will be overpaying for the energy you use.
Many schools may feel that they don't have the time to switch energy contracts. However, the process couldn't be simpler with Business Electricity Prices. You can view a range of business energy tariffs in minutes by competing our quick online comparison calculator.
You can then receive advice from our energy experts on choosing the right tariff to match the needs of your school. You'll even be provided with a dedicated account manager to guide you through the process of switching to your new energy deal.
Saving Energy in Schools
Even those schools on the best energy deals can reduce their energy costs further by implementing a few energy-saving measures.
Reducing your energy usage has the dual benefit of saving money and having a positive impact on the environment.
Keeping warm in class
We know the number one priority for schools is to create a comfortable and safe environment. During winter months, schools spend significant amounts of money on energy. This is to ensure students and teachers stay warm whatever the weather.
Your heating can also offer a great place to start when seeking to reduce energy usage. Heating is estimated to make up 60% of a schools energy bills.
Simple actions can make a big difference to your energy usage. Scheduling annual boiler services can improve your heating system efficiency by up to 15%. Using timers, keeping thermostats at a steady ambient temperature and turning down radiators in rooms, not in use can all reduce your heating costs.
Swot up on energy
The Carbon Trust estimate that UK schools could save over £44 million every year by making small efficiency improvements. Combatting climate change is a core component of local authorities and many independent schools.
Small changes can also make a big difference. Switching to LED lighting can reduce your electricity bill by 4%. Encourage teachers and students to take responsibility for switching off and unplugging electronic equipment when not in use. Many young people are passionate about environmental protection. Allowing them to take action can enrich their studies.
Compare Utility Deals in One Place with Business Electricity Prices
At Business Electricity Prices, we aim to make the process of saving money on your utilities simple. With our specialist team, you compare the latest prices for your school's electricity, gas, and water.
Compare prices for your school and let us handle your energy switch.
Find great deals on business electricity for your school in minutes with innovative comparison engine from Business Electricity Prices.
Schools can be faced with eye-watering heating bills, especially if you're overpaying for your business gas. Find out how you can switch to a cheaper deal.
Did you know your school can switch water suppliers? Find out how much you could save by comparing water prices with Business Electricity Prices.
Business Energy FAQs for Schools
Is there an ideal time to switch a school energy contract?

Prices on the energy market can be lower outside of the winter months. Energy prices tend to trend up over time, so we don't advise delay. If your school is on an expensive tariff, it is best to switch ASAP.

What is the ideal temperature for a school thermostat?

It depends on the space! Classrooms should be at around 18 °C, with corridors and assembly areas at 15 °C. Low-activity rooms and nurseries should be between 20 – 21 °C.

How long does it take to switch my school's energy contract?

A bespoke energy contract switch can take a 4-6 weeks to complete. Contact us today to arrange your switch. We can give you an accurate timeline once the process is underway.
Compare business electricity rates
Save money on your electricity bills.