British Gas business energy prices, rates & reviews
The latest information and prices for British Gas, one of the UK's biggest energy suppliers.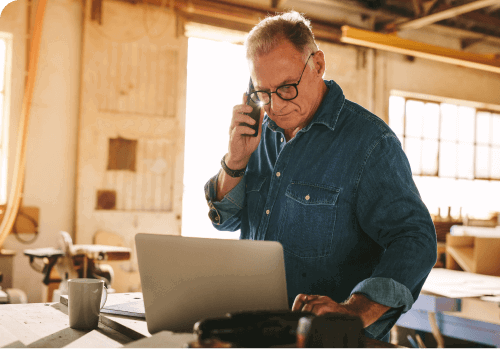 Save on Business Electricity
Suppliers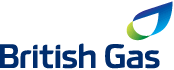 British Gas is the oldest energy supplier in the country. It supplies energy to more businesses than any other provider.
Commercial energy customers all over the UK rely on British Gas for clear unit rates, good customer service, and online account management. 
Introduction to British Gas Business
British Gas is one of the Big Six companies. It is owned by Centrica PLC.
British Gas business energy includes business electricity and business gas with custom tariffs. Customer rates are applied through two brands: British Gas and British Gas Lite.
British Gas Lite is an online-only service. It provides gas and electricity to SMEs and micro businesses. As an online-only business energy supplier, British Gas Lite offers:
Easy management of your account online
Smart meters for accurate billing
Fixed and variable direct debit tariffs
British Gas Lite operates as a different supplier to British Gas. This means that if you're a British Gas Lite customer, you have to call British Gas Lite when you have a question. British Gas customer service representatives will have no record of your account. 
British Gas Business Energy Tariffs and Prices
New British Gas business energy customers will be pleased to know that this supplier is transparent about its rates. It doesn't matter whether you're classed as a British Gas small business customer or you operate one of the largest companies in the UK, British Gas will give you a clear quote. 
British Gas supplies gas and electricity to businesses of all sizes, and it also offers plans for commercial landlords. Of course, this trusted supplier caters to all kinds of commercial needs. Flexible, long-term, and multi-fuel contracts are available. 
For a fixed-rate tariff, customers will usually be offered contract lengths from 1 - 4 years. The unit price (cost per kWh) and the standing charge will usually increase based on the length of the term. If you want to secure good rates for longer, you should opt for a four-year contract. However, this will exclude your business from any fluctuations in the market that might make prices cheaper. 
1-Year Fixed Rate Electricity
Unit Rate: 21.410 pence per kWh
Standing Charge 46.780 pence per day
Business electricity customers will be eligible for a 7% discount if they choose to pay via direct debit.
1-Year British Gas Lite Partner Gas Tariff
Unit Charge: 4.610 pence per kWh
Standing Charge: 960.000 pence per day
| Features | Service Offered |
| --- | --- |
| Online Billing | Yes |
| Direct Debit | Yes |
| Smart Meters | Yes |
| Mobile App | No |
| Flexible Payment Options | Monthly |
| Additional Services | Not as standard |
| Green/ Renewable Energy | Yes |
| Trustpilot Review | 3.8/5 |
| Optional Paper Billing | Yes |
| Priority Register | Yes |
British Gas Business Customer Reviews
Before you get a British Gas business electricity quote, check customer reviews. Platforms like Trustpilot provide prospective customers with valuable pieces of information. You can read about first-hand experiences with a supplier, which might include a few problems that you hadn't considered. 
In some cases, suppliers create separate Trustpilot accounts for different types of customers. British Gas could have an account for its British Gas home customers and a separate account for its British Gas commercial electricity customers. Unfortunately, British Gas only has one account, so the reviews might not be relevant to your needs. 
British Gas has a score of 3.5/5 on Trustpilot, with an overall rating of average. More than 130,000 past or existing customers have written a review, so the score must mean something! 47% of customers have given British Gas 5 stars, whereas 31% of customers have given British Gas 1 star. The 5-star ratings talk about quick resolutions, friendly maintenance staff, and additional discounts. 
But beware, the 1-star reviews talk about inconvenient solutions, long wait times, and unhelpful customer service staff. Despite this, a representative from British Gas has replied to all the reviews, apologising to the upset customers and offering alternatives.  
Advantages of Choosing British Gas Business 
When you choose British Gas Business Energy, you know that you are working with a trusted supplier that has more than 350,000 commercial customers. 
British Gas is a recognisable name; in fact, this well-known supplier is part of the Big Six. More often than not, that's enough to persuade a lot of first-time business owners to enter into a contract.
British Gas commercial electricity customers can access their bills online, which means that they don't have to deal with stacks of paper. By putting billing online, British Gas allows business owners to keep everything organised and in one place. 
You can even manage your account online! This can eliminate annoying phone calls, meaning you can focus on the things that matter to your business. 
Disadvantages of Choosing British Gas Business 
British Gas commercial electricity customers cannot access 24/7 support. This could be a nightmare, especially for businesses like nightclubs and laundrettes that operate during the night. 
The renewable energy tariff is only available to businesses of a certain size. British Gas small business customers won't be able to access renewable energy, which might clash with their personal morals or the business ethos. 
Compare British Gas Energy Tariffs With Business Electricity Prices
Our innovative comparison service allows you to find great business energy prices.
We'll search the market for cheap business energy prices and let you choose the best one for you.
To compare business energy rates, all you need is:
Your postcode
The fuel you want to compare
A few contact details
You can complete the full switch online. Our team are available on 0800 690 6008 if you require any help.
Why Switch With Business Electricity Prices? 
Here are some of the things you can expect from our switching service. 
We only need a few bits of information about your business 
It takes less than a minute to fill out the form 
You'll get a list of tailored tariffs and suppliers 
Our team will help you complete the switch 
Let's say that a British Gas business quote has caught your eye. Just tell our team, and they'll handle the rest. It really is that simple! 
The Easy Way to Switch to a British Gas Commercial Electricity Tariff
We take the hassle out of switching business energy suppliers.
Our team of experts will take care of the process of moving you to your new energy contract. We will keep you updated throughout the switch.
We will liaise with both your new and old suppliers. Once we have arranged the changeover date, we will be in touch to make sure everything runs smoothly. Even better, your business will not lose access to gas or electricity during the switch.
If you switch with us, you'll get a dedicated Business Electricity Prices account manager. They are available to answer questions about your British Gas business electricity quote, the advantages of switching, and anything else that's on your mind. 
What Else Can British Gas Offer My Business?
British Gas creates energy management advice to improve efficiency. It outlines simple changes you can make to reduce consumption. It has even created an Energy Savings Report, which is readily available on the website. This report helps British Gas business customers be more mindful of their usage. If you take advantage of all the information available on British Gas commercial electricity, you'll have lower monthly electricity costs in no time. 
What Happens if My British Contract Is Up for Renewal?
If you're classed as a micro business, British Gas will send you a renewal letter each year detailing their rollover rates. Although these will be expensive, British Gas has committed to providing customers with data that will help them choose the correct tariff for the following year.
In other words, if you're classed as a British Gas small business, this supplier will do the work for you. If you're classed as a medium or large business, you need to be aware of your contract terms and dates. 
When your contract is up for renewal, you need to survey the market. This is a great opportunity to lower your unit rates. The quickest way to find the best rates is to run an energy comparison and get a British Gas business quote. 
British Gas Fuel Mix & Green Performance
For many commercial consumers, green credentials are very important.
In line with this, British Gas has put in place investment plans to increase their reliance on alternative fuel sources which are 100% renewable.
You can find the current British Gas fuel mix below:
Coal – 0%
Natural Gas – 0%
Nuclear – 24%
Renewables – 76%
Other fuels – 0%
Currently, 76% of British Gas electricity comes from renewable sources. Compared to the UK average of 38%, this is brilliant. If green credentials are important to you, why not get a British Gas business electricity quote?
Compare British Gas Prices Online With Business Electricity Prices
With Business Electricity Prices on your side, it's easy to compare British Gas business quotes. Simply enter a few details into our comparison calculator and we will be in touch with the latest Business Gas commercial electricity prices.
You can compare the best British Gas tariffs against the other Big Six suppliers and independent business energy suppliers to find the best solution for your business.


Compare business electricity rates
Save money on your electricity bills.