npower Business Solutions, Powered By E.ON Prices, Rates & Reviews
The latest information and prices for npower Business Solutions, Powered By E.ON.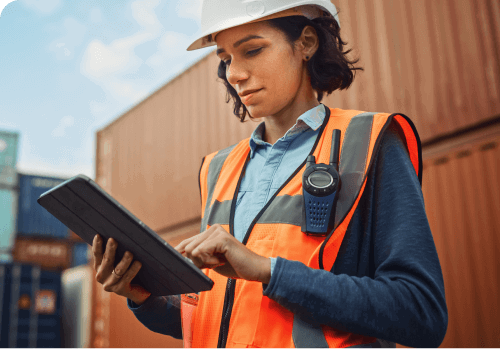 Save on Business Electricity
Suppliers
Guide to npower Business Solutions, Powered By E.ON
npower Business Solutions is the commercial arm of E.ON Energy - and was renamed when npower was acquired by E.ON. npower's domestic customers were migrated to E.ON Next. They now serve the commercial market as npower Business Solutions, Powered By E.ON.
Introduction
In January 2019, npower was acquired by E.ON Energy, another reputable UK energy supplier. Prior to this, it was owned by the German power giant, RWE.
The supplier maintains a strong commitment to environmental sustainability. It is the sole energy company to receive triple certification from the Carbon Trust Standard. It also actively seeks to reduce its own carbon footprint, as well as that of its customers.
npower Business Solutions, Powered By E.ON: Tariffs and Prices
npower Business Solutions is the part of npower that deals with commercial customers. By creating a separate stream for business energy consumers, this supplier has created tailored support for people who operate their own businesses. 
You can find information about up-to-date charges on the website. 
Advantages of Choosing npower Business Solutions, Powered By E.ON
npower Business Solutions is committed to helping businesses hit net zero carbon emissions. 
npower has compliance specialists that can help business owners who have complicated compliance needs. The specialists can even help you avoid penalties and meet deadlines. 
Business owners have a 5-day guarantee; their power will be on in five days or fewer! 
npower Business Solutions customers can access consumption insights, which will help them lower their monthly expenses and save money. 
This supplier offers 'straightforward fixed contracts, sophisticated flexible contracts, and specialist options for consultants.' 
Disadvantages of Choosing npower Business Solutions, Powered By E.ON
npower focus on large consumption businesses only - SMEs will have to go elsewhere. 
There's no instant quotes online as tariffs are bespoke. 
Compare npower Business Solutions Tariffs With Business Electricity Prices
With our trailblazing comparison engine, it has never been easier to compare business energy prices. 
A cheaper, more effective tariff is only a few minutes away. To use our comparison generator, you need:
Your postcode
The type of fuel you want to compare
Contact details 
The best part of our service is that it's all available online! There's no need to sit in a queue, wait for customer service representatives, or fill in any physical forms. That being said, if you need us, we're available. You can reach one of our switching specialists on 0800 690 6008. 


Why Switch With Business Electricity Prices?
npower Business Solutions' services might seem confusing, especially now that E.ON Energy has acquired the supplier. To cut through all the misinformation, you need to speak to an expert. 
That's where we come in. We make the switching process as easy as possible for commercial consumers all over the UK. Here are some of the benefits of using our service. 
Our quote generator only needs a few bits of basic information
We recommend suppliers and tariffs that are tailored to your business
Our team will complete the switch for you
Commercial consumers save time and energy when they use our service
Needless to say, we have helped thousands of business owners find better deals and switch suppliers.  
The Easy Way to Switch to npower Business Solutions, Powered By E.ON
Large businesses will find npower Business Solutions, Powered By E.ON will find attractive deals for high consumption. With a range of contracts offered, they are worth considering depending on energy strategy and goals. 
Speaking to an expert can help guide you on the right options for your business. Our team has years of experience helping commercial customers switch from one supplier to another. No matter what you're worried about, we can help. 
Once you've used our quote generator and found a new supplier, we'll take over. One of our specialists will be appointed to your switch, and they'll update you throughout the process. They are available to answer any concerns that you have. 
What Else Can npower, Powered By E.ON Offer My Business?
There's nothing worse than general tariffs. With npower Business Solutions, you can access tailored support. npower exclusively focuses on business customers, which means that you'll get personalised deals. 
npower also caters to a range of commercial energy customers. It works with generators, investors, and people who are buying on behalf of a portfolio. It covers every base for commercial customers. 
What Happens if My npower, Powered By E.ON Contract Is Up for Renewal?
npower Business Solutions is now being managed by E.ON Energy, so any new contracts and renewals will be handled by them.
In 2013, E.ON stopped auto-rollover contracts. Now, customers have to use E.ON's opt-out previsions and keep an eye on the terms of their contract. Once the contract is finished, customers can negotiate new rates with customer service advisers. 
Fuel Mix & Green Performance
Green credentials can make or break a supplier. Most consumers look for service providers that care about the environment. Luckily, npower does. 
The term 'fuel mix' refers to the ratio of different fuels that a supplier uses. The more sustainable the fuels and the sources, the better. 
You can find npower's fuel mix below: 
Coal - 5.5%
Natural Gas - 45.2% 
Nuclear - 4.2% 
Renewables - 40.4%
Other fuels - 4.7%
Only 40% of npower Business Solutions' energy comes from renewable sources of fuel. This is less than other Big Six suppliers (76% of the fuel that British Gas uses comes from renewable sources), but much more than a lot of independent suppliers. 
Compare Prices Online With Business Electricity Prices
If you want to see an overview of all the best tariffs and suppliers for your business, you're in the right place! At Business Electricity Prices, we cut through all the confusing jargon and find brilliant deals. 
Compare business gas and business electricity prices today.  
Compare business electricity rates
Save money on your electricity bills.