Opus business energy prices, rates and reviews
The latest Opus business energy news. One of the UK's biggest energy suppliers.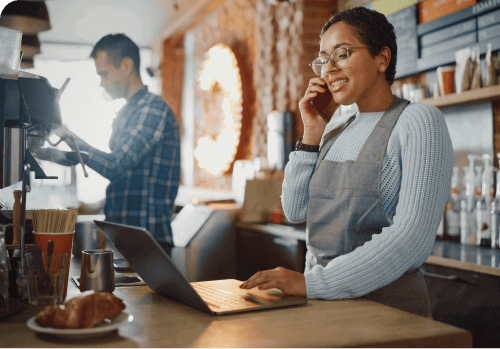 Save on Business Electricity
Suppliers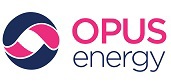 Opus Energy is a business-only gas and electricity supplier, aiming to help small, medium and large companies get the best deal for their business energy.
This provider supplies 100% renewable energy and seeks to promote sustainability by helping businesses improve their energy efficiency and boost their green credentials.
Introduction to Opus Business Energy
Opus Energy was launched in 2002 and currently supplies energy to over 368,000 business customers. The company was previously known as Oxford Power Holdings.
This energy supplier uses renewable sources such as solar power, wind, hydropower and anaerobic digestion to deliver gas and electricity that doesn't negatively impact the environment.
Opus Energy is part of the Drax Group, an electric power generation company that has high hopes of becoming carbon negative by 2030. Corporations that choose Opus energy business electricity can rest assured that their supplier cares about the environment. 
Opus Business Energy Tariffs and Prices
Opus Business Energy offers a range of business energy tariffs. This includes fixed-price tariffs where energy rates are secured for the duration of the contract, and also variable rate tariffs where rates are reliant on market activity­, which means that the cost fluctuates. 
The supplier also offers larger businesses an exclusive variable-rate product called the 'Evolution Programme.' With this scheme, large businesses with high energy consumption can see the wholesale market's current pricing and purchase electricity directly using Opus' unique desktop app. When you know Opus energy per kWh, you can make informed decisions about your usage. This enables companies to benefit from the best market rates without being tied to long-term deals.
To see what you could pay, use our Opus energy business quote generator. 
| Features | Service Offered |
| --- | --- |
| Online Billing | Yes |
| Direct Debit | Yes |
| Smart Meters | Yes |
| Mobile App | Yes |
| Flexible Payment Options | No |
| Additional Services | No |
| Green/ Renewable Energy | Yes |
| Trustpilot Review | 4.4/5 |
| Optional Paper Billing | No, paperless online bills only |
Compare Opus Energy Tariffs With Business Electricity Prices
Thinking of switching to an Opus business energy tariff? If so, our free online comparison tool can help you compare business gas and electricity prices to find the best deal for your business.
Once you know how much Opus Energy charges per kWh, you can make informed decisions about your monthly bills. We've listed the average UK Opus energy price per kWh below so that you can plan your next move.
| SUPPLIER | PRICE PER KWH | DAILY CHARGE | ANNUAL COST |
| --- | --- | --- | --- |
| OPUS Electricity Tariff | 26.2p | 185.2p | £7,229.87 |
Figures are rounded to one decimal place. The example prices are shown for a business using 25,000 kWh of gas and 25,000 kWh of electricity per year. Rates are correct as of 1st December 2023 for a two-year fixed-term contract. Tariffs vary by region, and business gas supplier, and could change at any time.
Unsure about whether you're getting a good deal? Use our comparison generator. You can compare Opus energy per kWh with all the other suppliers on the market! 
Just provide your business' postcode, contact information, and a few details about your energy needs. Within just a few moments, you'll receive your no-obligation quote.
Our Opus energy business quote will outline the most suitable and cost-effective energy tariffs for your business. From there, all you have to do is select your new contract.
Opus Energy Reviews
Before you commit to a supplier, you must read customer reviews. An Opus Energy review could uncover important information that will impact your decision. 
For realistic reviews, no site is better than Trustpilot. Opus Business Energy has over 5,000 reviews on Trustpilot! Customers have given it a rating of 4.4/5 stars and an overall average rating of Excellent. 64% of customers think that the services deserve 5 stars, whereas 27% of customers think that the services deserve 1 star. 
5-star reviews mention customer service representatives by name, and thank them for being so quick and helpful. 1-star reviews claim that it's 'impossible' to reach a resolution, even with endless calls to customer service. Regardless of whether the feedback is positive or negative, a representative from Opus Energy replies to all the comments. 
Advantages of Choosing Opus Business Energy
Opus Energy is only available to business customers, which means that it's tailored to corporate needs.
Customers can use the My Smart Energy app to monitor their electricity usage from anywhere! This could lead to better energy efficiency and reduced costs. 
A lot of the Opus Energy business electricity tariffs are tailored to big businesses, making them perfect for any company that has over 100 employees. 
Opus business energy customers can book free smart meter installations, which is one less worry to think about. 
Disadvantages of Choosing Opus Business Energy
Some Opus Energy reviews suggest that customer support representatives are not as knowledgeable as they could be.
Opus is more tailored towards larger businesses, which could make small businesses feel like they are not getting the attention they need. 
The out-of-contract and deemed tariffs use electricity from non-renewable sources, meaning they are not eco-friendly. 
The Easy Way to Switch to an Opus Business Energy Tariff
At Business Electricity Prices, we make switching energy suppliers easy. Once you've chosen your new business electricity supplier, we'll take care of the switching process and ensure that everything runs smoothly.
We'll get in touch with your old and new suppliers to organise a changeover date. We'll also keep you updated on the progress of your switch.
Additionally, our team will be on hand to answer any questions you may have.
What Else Can Opus Energy Offer My Business?
Opus business energy offers support and advice on topics such as sustainability and energy efficiency. The customer service team is UK-based and customers have 24/7 access to the online account service.
Additionally, Opus Energy offers a free smart meter to all its customers to help them monitor their energy usage. These devices send automatic meter readings to the supplier, so you'll no longer be required to take manual readings. The supplier estimates that businesses could save around 12% on their annual Opus Energy business electricity bills by simply understanding their energy consumption and making improvements where necessary.
Businesses can also benefit from exclusive partner offers with Opus Energy, which includes deals on business insurance and lighting.
Opus Energy can also help you improve your sustainability credentials by backing all the power you purchase with renewable electricity certificates. They'll also advise you on how to get paid for the renewable energy you export to the grid if you have on-site renewables.
What Happens if My Opus Energy Contract Is Up For Renewal?
Is your business a micro business? If so, Opus Energy will send you a renewal letter three months before your business energy contract is due to end.
The renewal letter will include information regarding rollover rates for another term and it will also inform you of the out-of-contract rates if you fail to renew or switch suppliers.
Both the rollover and out-of-contract Opus business energy rates are likely to be expensive, especially in comparison with the new deals on offer with other suppliers. To find a cheaper tariff for your business energy, you should use a comparison engine to get the latest business energy prices.
Opus Energy Fuel Mix & Green Performance
Sustainability and eco-friendliness are becoming increasingly important for consumers. Due to this, businesses must aim to become greener and display their support and commitment to helping the environment.
Opus Energy continuously displays its commitment to sustainability by delivering 100% renewable energy. Opus Energy business energy customers never have to worry about their suppliers' green credentials. 
Here is Opus Business Energy's renewable energy mix.
Wind power – 48%
Solar power – 24%
Bioenergy – 16%
Hydro – 12%
As you can see, Opus Energy does not source energy from fossil fuels such as gas, coal and oil. This way, they help to reduce the amount of greenhouse gas emissions.
Compare Opus Energy Prices Online With Business Electricity Prices
Opus Energy reviews are great, but they only present part of the picture. To get a real overview of a supplier, you need to use our comparison generator. 
Comparing energy tariffs can be time-consuming and difficult if you choose to do it yourself. However, here at Business Electricity Prices, we've made the process quick and simple with our free online comparison tool.
Simply enter your business' postcode, contact details and some brief information about your business's energy needs, and in just a few moments, you'll receive your free quote.
Compare business electricity rates
Save money on your electricity bills.