Looking to compare business energy prices? 
Compare the latest prices online and get a better deal, in less than 60 seconds.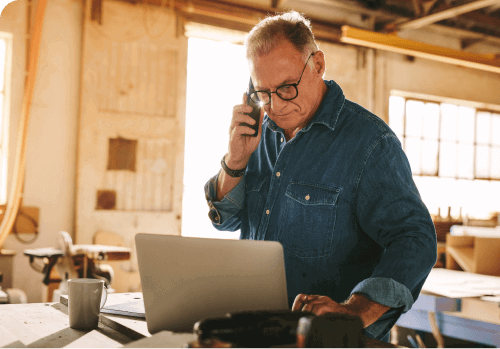 Save on Business Electricity
Exchange Utility Business Energy Prices, Quotes, and Reviews
Exchange Utility is one of the simpler energy brokers on the UK market. This energy broker offers comparisons for business gas, electricity, and water, and has a lot of the typical features that are common among brokers. 
This independent business utility service will negotiate with energy suppliers on your behalf. 
To get a quote, you can use the online form, call a representative directly, or use the online chat service.
How to Switch Business Energy Using Exchange Utility 
So, you want to switch suppliers using Exchange Utility business energy services.
When you enter the home page, you'll immediately see a button that says 'compare business energy prices'. Click it, and you'll be redirected to an online form. Alternatively, you can call a team member and speak to someone over the phone. Customer service representatives are only available during very select hours, so we recommend checking the contact us page before you call. 
The form asks for a few bits of information, including: 
The name of your business
The postcode for your business
Your name
Your contact number
Your email address
Your current supplier
The form is comprised of two pages. When you've completed it, you'll be redirected to a page that says 'one of our energy savings experts will contact you shortly.' Although the website suggests that you can get Exchange Utility energy per kWh rates online, you have to speak to someone to get your final quote.


If you would prefer to view prices and switch entirely online, that's where we can help. 
In 30 seconds, you can compare business electricity prices and select the tariff that's right for your company.
Find a new deal
Who Are Exchange Utility? 
Exchange Utility provides a quick, simple comparison tool for business owners who want to get the best deal possible for their business energy. It's easy to get an Exchange Utility energy business quote; in fact, you can fill out the online form in just a few minutes. 
Exchange Utility Customer Reviews 
Exchange Utility customer reviews are a valuable resource, especially for people who are unsure about whether they want to use this broker. Ultimately, the decision is yours, but customer reviews could influence your decision. 
At Business Electricity Prices, we rely on Trustpilot for accurate feedback from customers. All trustworthy companies have an account on Trustpilot, and the great thing is that they can't influence the reviews in any way. 
Exchange Utility has over 1,500 reviews, 4.8/5 stars, and an overall rating of excellent on Trustpilot. 85% of customers think that this broker deserves 5 stars, and 11% of customers think that it deserves 4 stars, which suggests that even when customers don't have an excellent experience, they still have a pretty good one. 
Advantages of Exchange Utility Business Energy
You can get an Exchange Utility business energy quote for water, gas, and electricity. 
This broker supports small, medium, and large businesses. 
Disadvantages of Exchange Utility Business Energy 
Exchange Utility doesn't offer any other notable services apart from the usual electricity, gas, and water comparisons. 
If you want to discover Exchange Utility business electricity, gas, and water rates, you'll have to do it within working hours. You can only call this broker between 8:30 am to 5:30 pm from Monday to Thursday and between 8:30 am to 2:30 pm on Friday. Most energy brokers have longer customer support hours than this, which is a significant downside for business owners who have busy working hours. 
The online chat service is only available during working hours. If you want to use it outside of working hours, you'll have to leave a message. 
Other Services Exchange Utility Offers
The only other standout offering from Exchange Utility is their Renewal Promise. When you get an Exchange Utility energy business quote from this energy broker, you never have to worry about missing your renewal window again. Your dedicated account manager will ensure that you don't fall into out-of-contract rates. 
In most cases, when customers forget to renew their contract or switch to another, their supplier automatically puts them on deemed rates. Deemed rates are much more expensive than any fixed rate, as they usually fluctuate alongside market rates. Most of the time, these tariffs last for 28 days, which can be a nightmare for business owners. 



In 30 seconds, you can compare business electricity prices and select the tariff that's right for your company.
Find a new deal