Looking to compare business energy prices? 
Compare the latest prices online and get a better deal, in less than 60 seconds.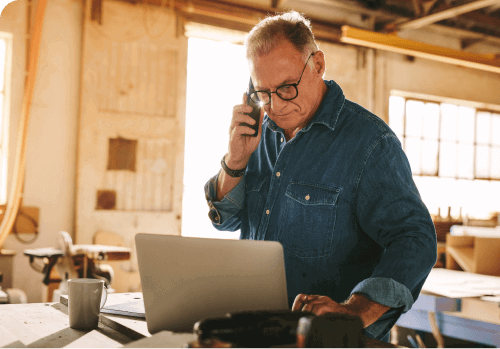 Save on Business Electricity
Inenco Business Energy Prices, Quotes, and Reviews
Inenco is an energy broker that compares prices for electricity and gas products. 
This energy broker takes 'a unique sector-based approach' that considers different needs. It focuses on property, manufacturing, retail, social housing, and NHS customers. 
How to Switch Business Energy Using Inenco
Inenco takes a more traditional approach. You can call, email, or request a callback from the team to get the ball rolling. 
This is more time-consuming than traditional brokers. With this broker, time is not the centre of attention.
If you would prefer to view prices and switch entirely online, that's where we can help. 
In 30 seconds, you can compare business electricity prices and select the tariff that's right for your company.
Find a new deal
Who Are Inenco? 
Before you jump into getting your Inenco business electricity quote, you need to learn more about this broker. 
Above all else, Inenco aims to create a greener, more sustainable future. The brains behind Inenco have set their sights on the government's Carbon Net-Zero target, and they hope to help businesses achieve this goal.  
If you get an Inenco business energy quote, you will be investing in a socially and economically conscious energy broker. 
Inenco Customer Reviews 
Before you begin the switching process, you should look at Inenco customer reviews. Reviews from existing customers can tell you extra, important pieces of information about your new energy broker. 
When we need to find realistic, reliable reviews, we always look at Trustpilot. Unfortunately, Inenco only has 3 customer reviews on Trustpilot, which doesn't reflect the amount of time that this energy broker has been trading. Even worse, only 33% of customers think that Inenco deserves 5 stars, whereas 67% of customers think that this broker deserves 1 star. 
Negative Inenco customer reviews mention poor response times and a distinct lack of professionalism. Inenco doesn't reply to any of the reviews on Trustpilot, which is another sign that this broker isn't as invested in customer support as it could be.
Advantages of Inenco Business Energy
Inenco business electricity services are available to small, medium, and large businesses. 
If you want to boost your green credentials, Inenco is the energy broker for you. It's committed to achieving the UK's Net-Zero target for itself and for its customers. 
Disadvantages of Inenco Business Energy 
When it comes to customer reviews, Inenco doesn't have a significant online presence. Other brokers have a vast online presence on review sites like Trustpilot, meaning customers can easily analyse their offerings. 
Inenco energy per kWh rates might be a bit higher than average to account for the tailored, strategic approach.
Although this broker doesn't explicitly exclude small businesses from using Inenco business energy services, the bespoke nature of the service implies that many small businesses won't be able to afford the fees associated with it. 
Other Services Inenco Offers
Inenco might not offer any extra services, but it does provide one detailed, well-thought-out service. 
This energy broker employs data managers, procurement specialists, engineers, and analysts to ensure that your Inenco energy business quote is perfect. It really hones in on your specific energy needs and creates a plan that is informed and flexible. 
Ultimately, you can expect an energy quote that meets your price point, ethics, and concerns. 


In 30 seconds, you can compare business electricity prices and select the tariff that's right for your company.
Find a new deal