Looking to compare business energy prices? 
Compare the latest prices online and get a better deal, in less than 60 seconds.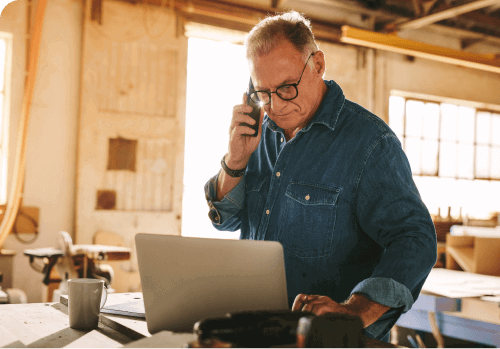 Save on Business Electricity
Utility Helpline Business Energy Prices, Quotes, and Reviews
Utility Helpline has one of the broadest ranges of services on offer. Alongside Utility Helpline business electricity and gas, you can also access water consultancy, energy compliance and regulation, and carbon neutrality services. 
How to Switch Business Energy Using Utility Helpline
Getting a Utility Helpline business energy quote is simple enough. Just go to the website, choose between services, and fill in the online form. 
Start on the home page and choose from business electricity, business gas, business water, and bulk energy users. There are a few more options below, but if you're interested in business energy you should be fine with these four options. 
You'll be redirected to a simple online form that asks when you would like your supply to start. Once you've chosen a date, you need to tell Utility Helpline roughly how much you spend on your current energy service. Click continue, and enter more details. 
Utility Helpline needs a few bits of information. 
Your company type (Limited, LLP, sole trader)
Your business name 
Your business postcode
If you don't want to fill in the online form, you can fill in the contact form, which only requires your name, email, phone number, and a message. 
If you would prefer to view prices and switch entirely online, that's where we can help. 
In 30 seconds, you can compare business electricity prices and select the tariff that's right for your company.
Find a new deal
Who Are Utility Helpline? 
Utility Helpline first began trading in 2006. It is a privately-owned, independent energy broker that focuses on helping business owners in the UK. 
This energy broker takes a customer-centric approach to energy deals. Employees are not under any pressure to 'hit targets, inflate margins, or steer customers towards a particular deal.' Customers can explore Utility Helpline energy per kWh numbers without feeling influenced or persuaded to pursue a specific package. 
Utility Helpline claims to be run by a 'weirdly obsessive team of specialists' who know exactly what they're talking about. When you call Utility Helpline or fill in the online form, you'll be connected to one of the experienced account managers. 
Utility Helpline Customer Reviews 
Customer reviews can highlight significant issues, especially for energy brokers. Sites like Trustpilot allow existing and past customers to leave realistic feedback, so it's important to have a look before you use a broker. 
Utility Helpline customer reviews are interesting. This energy broker has zero reviews on Trustpilot, which doesn't reflect the 15+ years that it has been active. Sometimes, businesses that have poor reviews try to revamp their image by creating new Trustpilot accounts. 
Unfortunately, there are no reviews to read for Utility Helpline on Trustpilot, which is one of the most trusted customer review sites. 
Advantages of Utility Helpline Business Energy
Utility Helpline has a business partner channel, which allows partners to offer valuable services to their clients. 
Small, medium, and large businesses can access Utility Helpline business electricity and gas quotes. 
You can contact Utility Helpline in four different ways: through the online quote tool, by filling in the online form, by calling a representative, or by using the online chat function.
This energy broker offers a number of extra services that can save you money, including the bulk energy user service. 
Disadvantages of Utility Helpline Business Energy 
Utility Helpline doesn't have a presence on Trustpilot, which is a red flag for a lot of business owners. 
Other Services Utility Helpline Offers
You can combine Utility Helpline business energy services with a number of other products. The main products are as follows: 
Business electricity
Business gas
Business water
Bulk energy users
Net zero 
Utility Helpline can even help your business Go Carbon Neutral. This energy broker might be able to offer you a free carbon footprint audit if you meet the right requirements. The audit can help you reduce energy waste and costs, enhance your brand and customer loyalty, improve operational efficiency, and much more.
In 30 seconds, you can compare business electricity prices and select the tariff that's right for your company.
Find a new deal