Affinity Business Water - Take Control Of Your Bills
Since 2017 businesses have been able to choose their water supplier and reduce their costs.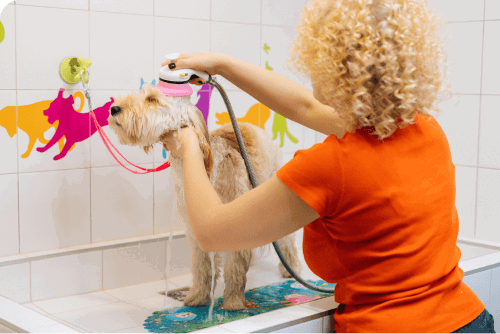 Ofwat deregulated the commercial water market on the 1st of April 2017. In doing so, it opened up a world of opportunities for business water consumers in the UK.  
Before deregulation, business owners had to accept the rules and regulations set out by the supplier in their region. Now, they can choose from a number of water suppliers. The demand for better customer service, tailored prices, and more comprehensive services has led to a lot of competition between suppliers. 
At Business Electricity Prices, we help business owners cut through the jargon. Our experts assess big-name water suppliers to make sure that you are getting the best deal possible. Keep reading to learn everything you need to know about Affinity Water business water.
Enter your details below to compare business water now!
Introduction to Affinity Water
This commercial water supplier first made a name for itself when it entered the market on the 1st of October, 2012. It is backed by a few different long-term investors who have helped to propel it into the spotlight. Allianz Group, HICL, and DIF form the consortium that is behind Affinity Water. 
It is responsible for more than 950 million litres of water every day for both domestic and business water customers. Over 1.4 million domestic customers and 78,000 non-domestic customers rely on Affinity Water. It covers parts of Bedfordshire, Buckinghamshire, Essex, Greater London, Hertfordshire, Surrey, Essex, and Kent.
For eco-conscious services, look no further than Affinity Water business water. This supplier invests in numerous sustainability programmes and even restores local habitats. The Revitalising Chalk programme is just one of the ways that Affinity Water secures its reputation as an environmentally-friendly supplier. It focuses on enhancing natural habitats. Better yet, it has also committed to slashing the amount of water that it takes from the environment by 78 million litres every single day.
Affinity Water Commercial Water Services
Affinity Water offers a number of commercial water services. First and foremost, it provides fresh water services. It is a water-only company, which means that trade effluent, sewerage, and drainage services are not available. 
Affinity Water takes the standard meter reading service one step further by offering data logging as well. This service is designed for retailers and third parties who want to log meters or request data sharing on their customer's behalf. 
It also recognises the Water Industry Accredited Entity Scheme (WIRSAE). Entities have to apply to this scheme to legally undertake activities on behalf of retailers. 
Business water customers might also benefit from relationship/account management services. An established relationship with a commercial water professional can help business owners in lots of ways. The account manager can set up regular account meetings, submit settlement or contact queries, and even escalate issues. 
Affinity Water Business Water Reviews
If you are thinking of taking the leap toward a new supplier,  it might be a good idea to look at customer reviews. Trustpilot is an invaluable source of information for business owners. It is a platform for existing customers to leave honest, reliable reviews. 
Some suppliers create different accounts for domestic and commercial water customers. Unfortunately, Affinity Water business customers share the same account with domestic customers. Business owners might see some reviews that are not relevant to their needs.
Affinity Water has 2.9/5 stars on Trustpilot and an overall rating of average. It has just over 150 reviews in total. 37% of customers think that the services are excellent, whereas an overwhelming 48% of customers think that the services are bad. Excellent reviews mention 'great service and customer support', but negative reviews dispute this claim. Some negative reviewers claim that Affinity Water has 'no actual accountability' and that information about services is misleading. 
Affinity Water does not reply to negative reviews. 
Affinity Water Average Business Water Prices
Commercial water suppliers have the freedom to set their own prices, as long as they are within the boundaries of the rules set out by Ofwat. Each year, Ofwat creates new price caps for water suppliers. These new prices are designed to rise with inflation and other industry-wide issues but to also stop consumers from being overcharged.
Affinity Water business water customers can expect fair prices that are protected by Ofwat. 
Small, medium, and large businesses can secure contracts that suit their needs. On average, small businesses in the Central Region that have 15mm meter pipes pay £505.22 each year. 
Medium businesses in the Central Region that have 40mm meter pipes can expect a big price increase. On average, they spend £4,679.34 a year. 
Large businesses in the Central Region that have 100mm meter pipes pay around £46,395 each year.
Commercial water consumers can find a full list of the charges on the website. 
Read our guide to business water prices for a more in-depth look into your monthly expenses.
Why Switch Commercial Water Suppliers?
Switching can often seem daunting, which is why lots of business owners have to have a good reason to do so. 
Affordable unit rates - It is no secret that business owners want to find the cheapest unit rates possible. In the competitive deregulated market, more and more suppliers are offering affordable unit rates. Even the smallest change can lower monthly expenses by an enormous amount, especially for people who run large businesses. 
Survey the market - The switching process helps business water consumers better understand the market. Some business owners spend years in the same water contract, unaware that there is a much better deal just around the corner. 
Long-term contracts - Long-term contracts are especially important for established businesses. Whereas startup businesses might not benefit from being tied into a contract, established businesses can reap the rewards of fixed prices.
Environmental quotas - Affinity Water business water customers understand how important the environment is. Like Affinity, lots of water suppliers are integrating eco-friendly practices into their offerings. Businesses can make their green ideals known by investing in an eco-conscious water supplier. 
Customer service support - Some customer service teams are better than others. When disasters strike, it is important to have a support team that you can rely on. If burst pipes, leaks, and glitches are not handled correctly they can become catastrophic problems. 
How to Switch Business Water Suppliers?
Switching commercial water suppliers does not have to be complicated! 
At Business Electricity Prices, we work hard to streamline the process. Our experts have created a business water comparison generator for business owners who are sick and tired of shopping around. They can compare water supply, wastewater, water audit, or all of the above services. 
Even better, we do not favour big-name suppliers. We have spent hours researching all the suppliers on the market so that you do not have to. When you input your details, we sort through hundreds of options to create a list of tailored deals. All you have to do is choose one. 
It really is that simple! We will even handle the rest of the switching process for you. 
When you choose Business Electricity Prices, you can spend more time worrying about the things that matter to your business. We eliminate all the stress from the process.