Anglian Water - Take Control Of Your Bills
Since 2017 businesses have been able to choose their water supplier and reduce their costs.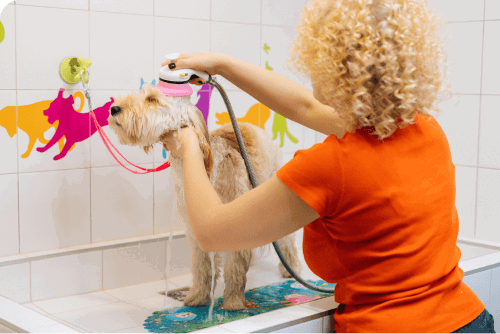 Anglian Water is just one of the commercial water suppliers on the market. Like all the other suppliers, it is vying for the spotlight in a deregulated market. Before the market was deregulated, regional water suppliers had a monopoly on the water consumers in their areas. 
Ofwat deregulated the business water market on the 1st of April, 2017. Now, business owners can shop around and find a supplier that suits their needs. Unit rates, customer service support, and environmental investments are all under scrutiny. Reputable suppliers like Anglian Water have nothing to hide behind. 
In this article, our experts review Anglian Water business water. Keep reading to learn more about this supplier's tariffs, customer service rating, and new customer incentives. 
Read about our business water switching service. 
Introduction to Anglian Water
This commercial water supplier is a principal subsidiary of Anglian Water Group Limited, which is owned by a few different long-term investors. The investors work on behalf of millions and millions of individual pension holders. 
Anglian Water was first established in 1989. It is now best known as the biggest drinking water and water recycling company in England and Wales by area. It covers the East of England and Hartlepool. Over seven million domestic and commercial water customers in these areas rely on Anglian Water. 
If you are searching for an eco-conscious supplier, look no further. Not only is Anglian Water environmentally friendly, but it is also community-minded. In 2017, it won the Community's Responsible Business of the Year award. 
Anglian Water business water also contributed to COVID-19 relief programmes. Due to being active in the community, Anglian Water noticed a dire need for access to COVID-19 equipment. It launched the Positive Difference Fund and even injected £1 million of its own money into the programme. 
Anglian Water is also a very transparent supplier. It understands the importance of keeping customers up to date. Every five years, the brains behind Anglian Water sit down and create a Water Resources Management Plan. Commercial water customers can read about their supplier's plans for meeting current and future needs. They can even look as far as 25 years in the future. 
Ofwat has recognised Anglian Water for its excellent customer service. From 2015 to 2022, it ranked as the best performing water and water recycling company for customer service support.
Anglian Water Commercial Water Services
Prospective Anglian Water business water customers will be happy to know that this supplier can fulfil all their water needs. It covers fresh water, wastewater, and a range of other water services. 
Commercial water consumers can benefit from a range of informational guides. If you want to learn more about drinking water, lead, fluoride, hard water, and discoloured water, this is the supplier for you. It regularly creates in-depth content for customers who care about the quality of their water. Customers can also learn more about environmental problems and even their own water usage. 
Anglian Water offers trade effluent services. Some people get very confused by trade effluent. It is water that is produced in non-domestic properties via non-domestic processes. Car washes and hair salons produce trade effluent every day. Business customers have to apply for express permission before releasing trade effluent into sewers. They can find more information about the application process on the website. 
Leaks are a big problem, especially for big businesses that can waste hundreds of pounds a year on small fixes. Anglian Water business water customers have access to one of the largest leak monitoring systems in the country. Anglian Water bolsters its leak detection system by investing in cutting-edge technology and giving its technicians regular training. 
Anglian Water Business Water Reviews
It is no secret that commercial water consumers want the best customer support possible. Lots of water suppliers claim to offer excellent support. How can customers find out which suppliers are telling the truth?
At Business Electricity Prices, we use Trustpilot to see how current customers feel about their suppliers. Like a lot of companies, Anglian Water has a separate account for its domestic and commercial customers. This can sometimes be an attempt to direct customers away from negative reviews. 
Anglian Water business water customers have given their supplier 3.8/5 stars on Trustpilot and an average rating of great. The business account only has nine reviews. 33% of customers think that the services are excellent, whereas 56% of the customers think that the services are bad. Positive reviewers compliment customer service representatives by name, but negative reviewers say that 'bullying' is part of the process.
The main account has over 250 reviews. It has 2.9/5 stars on Trustpilot and a rating of average. 53% of existing and past customers think that the services are excellent, whereas 39% think that the services are bad. Positive reviewers applaud the 'excellent and swift service' and the negative reviewers are frustrated by the 'corporate greed.'
On both accounts, a representative from Anglian Water replies to some (but not all) reviews. 
Anglian Water Average Business Water Prices
Suppliers are under more pressure than ever to be transparent about charges. If you are interested in Anglian Water's business water prices, you can find a full breakdown of this information on the website. 
Commercial water consumers have more options than ever before. If they are not happy with their current supplier's charges, they can always survey the market. With our water services comparison generator, it has never been easier to find the cheapest option available. 
Read our guide to business water prices to better understand your expenses. 
Why Switch Commercial Water Suppliers?
Business owners switch water suppliers for lots of different reasons.
Unit rates: Everything adds up, which is why it is important to secure the most affordable unit rates possible. This is especially important for startups that need to count their pennies and big businesses that use millions of litres of water every year. Switching suppliers is the easiest way to make a big dent in your monthly commercial water bills. 
Customer service support: If your supplier is not delivering on customer service support, another supplier will! Better support is just around the corner. Customer service representatives can help to get your day back on track when leaks arise and glitches occur. Lots of suppliers even offer big businesses tailored support teams and account managers. 
Eco-friendly practices: Green practices are more important than ever. Water suppliers are in a unique position wherein they can have a direct impact on the environment. Because of this, it is not uncommon to come across a business water supplier that invests heavily in environmental programmes. In fact, a lot of business owners demand that sort of environmental engagement from their water supplier.
Long-term contracts: Long-term contracts can make all the difference, especially for big businesses or businesses that want to secure consistent unit rates. 
How To Switch Business Water Suppliers?
If you want to become an Anglian Water business water customer, look no further! We can help you switch without the hassle. 
If you still want to survey the market, you can use our commercial water comparison generator. Our experts have done all the research, which means that you can avoid all the boring parts of the process. 
Simply tell us whether you want to compare your water supply, wastewater, water audit, or all of the above services. Put your details in, and let us handle the rest! We have loaded the generator full of the best suppliers on the market. Even better, we do not only recommend big-name water suppliers. When you use our generator, you can expect to see the best options for your business.