Bristol Water - Take Control Of Your Bills 
Since 2017 businesses have been able to choose their water supplier and reduce their costs.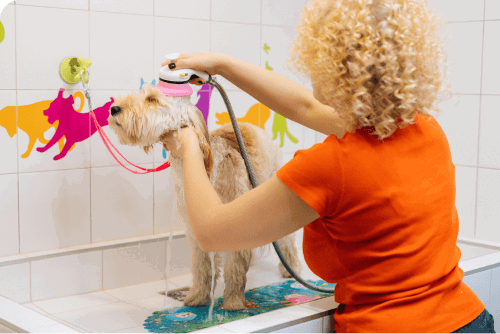 The deregulation of the water industry has occurred in recent years. Ofwat, the government body that creates rules and regulations for the water industry, passed an act to deregulate it in April of 2017. 
The regulated market looked very different. Business water customers had to enter into contracts with the water suppliers in their regions. They had no options and often had to settle for commercial water services that were not tailored to their needs. 
Now, business owners can enter into a contract with whichever supplier best suits their needs. Bristol Water business water is just one of the choices available to small, medium, and large businesses. But what does it have to offer? Keep reading to find out everything you need to know about Bristol Water's packages, customer service ratings, and charges.
Take control of your business bills and switch water suppliers today!
Introduction to Bristol Water
Bristol Water is no stranger to the water industry. This supplier has been around since 1846, which is more than 150 years! It has an astounding 1.2 million customers across parts of Bristol. 500,000 domestic and commercial water consumers depend on Bristol Water. It covers Bristol City, North Somerset, areas of Bath, North East Somerset, and South Gloucestershire.  
If you are searching for a conscientious supplier, look no further. Bristol Water business water customers can rest assured that their money is going in part to environmental, social, and community programmes. This supplier claims to be 'more than just a water company', and it does not disappoint. Ofwat recently awarded Bristol Water (and a number of other suppliers including Castle Water, Binnies, RWE, and The University West of England) with £620,000 to 'explore a local and lower-carbon alternative to drought planning.'
Customers can read more about Bristol Water's performance via The Bristol Water Challenge Panel. The brains behind Bristol Water created the panel to better incorporate customer and community needs into future plans. There is even more information about Bristol Water's performance on the website. Existing and prospective commercial water customers can read Annual, Performance, and Financial Reports on the website. 
Bristol Water Commercial Water Services
Now that the water market is deregulated, suppliers are under more pressure than ever to offer enticing services. Transparency is a big green flag for new customers. 
Luckily for business water customers in Bristol, this supplier offers a range of services. It provides fresh water services to millions of customers. Unfortunately, it does not provide wastewater services. This is a negative for customers who want to find a comprehensive supplier. 
Bristol Water also does not carry out meter readings. Of course, domestic and commercial water customers still need to have meters installed on their properties. Pelican Business Services handles all of Bristol Water's customers. If you want more information about Pelican Business Service's meter reading procedures, give them a call on 0345 600 3600.
Bristol Water Business Water Reviews
We always encourage business owners to consider customer reviews. In our digital world, it has never been easier to get the inside scoop. Sites such as Trustpilot are invaluable sources of information for customers who want to make informed choices. 
Some domestic and commercial water suppliers have more than one account. They create separate accounts for different customers. Unfortunately, Bristol Water only has one Trustpilot account. This means that Bristol Water business water customers leave reviews on the same sites as domestic customers.
Surprisingly, Bristol Water does not have many reviews. It has 4.5/5 stars on Trustpilot and an average rating of excellent. 100% of customers think that the services are excellent. One of the reviewers claims that it is 'an exemplary company' while another claimed that the customer service representatives are 'delightful to deal with as usual.' 
A representative from Bristol Water replies to all the reviews. This is a clear sign that a supplier cares about its customers. 
Bristol Water Average Business Water Prices
In the world of water services, nothing is more important than unit prices. Even the best customer service support is no match for low bills and fixed unit rates. With so many different commercial water suppliers on the market, it is no surprise that transparency is key. 
Bristol Water business water customers can enjoy transparent rates. Like a lot of suppliers, Bristol Water puts its prices on its websites. Customers can browse through the charges page and discover whether or not this supplier is a good fit. Small, medium, and large customers are represented on a scale from A to G. Their place on the scale depends on their water consumption.
If your business premises uses less than 1,000 cubic metres of water each year, you will get a fixed annual charge of £5.32 and a volume charge of £1.3935 per cubic metre. 
If your business premises uses more than 15,000 but less than 50,000 cubic metres of water each year, you will get a fixed annual charge of £1,920.46 and a volume charge of £1.2016 per cubic metre. 
If your business premises uses more than 250,000 but less than 500,000 cubic metres of water each year, you will get a fixed annual charge of £24,824.72 and a volume charge of £1.0158 per cubic metre. 
Tell me more about business water prices.
Why Switch Commercial Water Suppliers?
There are lots of reasons why commercial water consumers might want to switch suppliers. 
Switching suppliers is the easiest way to secure lower unit rates. We speak to hundreds of business owners every year, and we know that they spend a lot of time implementing water-saving tricks. Tips and tricks can only reduce your monthly business water bill by so much. Instead, try switching to a supplier that offers much lower unit rates. A lot of suppliers are so eager to secure medium and large business customers that they will offer lower unit rates. 
When you switch suppliers, you can find fixed rates. Fixed rates are like gold dust, especially for startup businesses that need consistent unit rates. If you secure fixed unit rates, beware! It does not mean that your bill will be the same every month, it just means that your unit rate will stay the same. If you use more water from one month to the next you will still get a bigger bill. 
Lots of suppliers are investing in environmental programmes. By investing in a sustainable supplier, you can wave a green flag. As eco issues continue to hit the headlines, green businesses become more and more appealing to consumers! Bristol Water business water customers know that better than most. 
We have spoken to thousands of business owners who are disappointed with their existing customer service support. Some things never change. If you want better customer service, you might have to switch suppliers entirely. Customer support staff are the first line of defence when glitches occur and leaks spring, which is why it is important to have a strong team behind your business. 
How to Switch Business Water Suppliers?
Whether you want to switch commercial water suppliers to access better customer service support or secure lower unit rates, we can help! Switching suppliers might not be as difficult as you think, especially with our help. 
With our water utility comparison generator, it has never been easier to find a tailored deal. Our generator covers water supply, wastewater, and water audit services. The process is simple! 
Choose a service
Put your details in
Wait 60 seconds
Browse through a range of suppliers and services
Once you have chosen a new deal, you can relax. We even take the stress of the switching process away. Our experts have handled hundreds of business water switches, and know how to make the whole thing as seamless as possible.