Cambridge Business Water - Take Control Of Your Bills
Since 2017 businesses have been able to choose their water supplier and reduce their costs.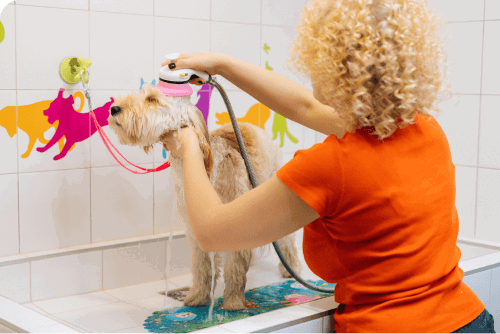 Ofwat controls the water market in England. It covers everything from regulating unit rates to creating sustainability programmes. In April of 2017, Ofwat decided to deregulate commercial water. 
Before deregulation, there was one water supplier for each region. Business water customers had to accept the water supplier in their region, regardless of whether it offered suitable services. Now, domestic and commercial customers alike can choose a supplier that offers tailored support. 
Cambridge Water business water services are renowned throughout the UK. This supplier is known for its wide range of services and brilliant customer service support, but does it deliver? Read our expert analysis of Cambridge Water's tariffs, customer support, and green credentials below. 
Want to learn more about your options? Visit our commercial water page. 
Introduction to Cambridge Water
If you want a supplier with years of experience, look no further. Cambridge Water was first founded in 1853, which means that it has been around for more than 150 years! 
In 2011, HSBC stepped in and acted as a custodian owner. Soon after, HSBC sold the company to South Staffordshire Water Plc. In 2013, Cambridge Water became part of South Staffordshire Water Plc.
More than 350,000 domestic and commercial water consumers rely on this supplier for water services. Cambridge Water has a broad supply area which covers Cambridge to Ramsey in the North, Gamlingay in the West, Balsham in the East, and Melbourn in the South.  
Cambridge Water business water customers can rest assured that they are investing in a conscientious supplier. Cambridge Water is a member of Water Resources East, which is a sustainability organisation. It partners with various water suppliers to lead the way towards a sustainable water supply for Eastern England. 
Cambridge Water also invests in programmes which directly impact the environment. It takes a three-pronged approach which includes investing in biodiversity programmes, cutting down on leaks to improve its carbon footprint, and creating materials about water efficiency for customers. It has even created a performance dashboard and a strategies page for business water consumers who want more in-depth information. 
Cambridge Water Commercial Water Services
Hundreds of thousands of commercial water consumers rely on Cambridge Water every day. If customers are ever unsure about the services available to them or how they work, they can read through the FAQ section. It answers common questions such as 'what happens if separate companies provide my water and sewerage?' and 'can I switch suppliers now?'
Cambridge Water business water customers might become frustrated with the website. This supplier provides plenty of helpful FAQs but fails to deliver exact information about its services. In fact, non-domestic retail customers were given to Source for Business when the market was deregulated. 
Overall, Cambridge Water could do more to inform prospective customers about the options available to them. 
Cambridge Water Business Water Reviews
If you are searching for a new commercial water supplier, you must do your research. Suppliers make bold claims, but often fail to deliver. When it comes to finding a new supplier, customer service is one of the most contentious topics. The quality of customer service can make or break your perception of a supplier. 
We take all the stress away from switching. One of the ways that we do this is by doing the research for you. We use verified Trustpilot reviews to get a better understanding of a supplier's services and support structure. 
Some suppliers create different Trustpilot accounts for domestic and commercial customers. Unfortunately, Cambridge Water business water customers have to leave reviews on the same account as domestic customers. This means that you might see reviews that are not relevant. 
Cambridge Water has 2.4/5 stars on Trustpilot and an overall rating of poor. It has under 20 reviews, which is very strange for a company that has hundreds of thousands of customers. Despite the lack of reviews, the outlook does not seem good. Only 9% of customers think that the services are excellent, and 73% think that the services are bad. Positive reviews applaud the 'awesome service' and quick turnaround times, whereas negative reviews talk about 'poor customer service' and the 'terrible website.' 
Cambridge Water does not reply to any of its Trustpilot reviews, which is a red flag for commercial water customers who want a responsive supplier. 
Cambridge Water Average Business Water Prices
In the competitive water market, suppliers have to work harder than ever to win customer engagement. One of the ways that they can do this is by being transparent about services, prices, and switching processes. 
Prospective Cambridge Water business water customers will struggle to find information about charges on the website. The only pricing information available is for retailers who can browse through the wholesale non-primary charges. 
Our commercial water utility generator can help you find relevant information about prices. Simply choose a service, put your information in, and wait 60 seconds.  
Do you want to slash your water bill? Read our guide on how to save on business water.
Why Switch Commercial Water Suppliers?
Now that the water market is deregulated, switching suppliers is a common part of day-to-day operations. It is a way for business owners to streamline their expenses, improve their customer service support, and secure services that are more tailored to their needs. 
These are the most common reasons why business water consumers switch suppliers. 
Money - Cash supply is the lifeblood of any business. The harder business owners hold onto their cash, the more they can invest in things that further their vision. Lots of commercial water consumers switch suppliers to secure lower unit rates. Water suppliers can establish whatever unit rates they want, as long as they follow Ofwat's rules and regulations. A lot of suppliers offer lower rates to secure contracts with big businesses. 
Environmental impact - Environmental concerns are a hot topic. With the government aiming for Net Zero by 2050, a lot of pressure is on businesses that take resources from the environment. Water suppliers are growing more and more aware of the need for green practices. Cambridge Water business water customers know this better than most. A simple switch can connect you with suppliers who care about environmental concerns. 
Support - Customer service representatives are the first line of defence when problems occur. They can send out professionals to fix leaks, or they can ignore your request altogether. This is why it is so important to research suppliers and their customer service support before entering into contracts. 
Fixed rates -  Big business water consumers often have a long-term vision for the future that would benefit from long, fixed-rate contracts. By securing fixed unit rates, business owners can predict their commercial water expenses for years to come. Of course, fixed rates do not equal fixed bills. If your premises uses more water from one month to the next, your bill will be higher. 
How to Switch Business Water Suppliers?
Are you ready to make the switch? Switching suppliers can seem intimidating, especially for business water customers who have been with the same supplier since before deregulation. 
At Business Electricity Prices, we make the process as seamless as possible. We eliminate one of the most stressful parts of the process, which is the research. Our experts have created a comprehensive commercial water utility generator for business owners who want to see all their options at once. 
You can compare suppliers and rates for fresh water, wastewater, or both. You can even assess the price of a water audit. 
Our generator will display a long list of options that meet your criteria. Once you have chosen an option, we will handle the rest. It really is as easy as that. Our seamless switching service has helped thousands of business owners secure better, more tailored services.