Welsh (Dŵr Cymru) Business Water - Take Control Of Your Bills
Since 2017 businesses have been able to choose their water supplier and reduce their costs.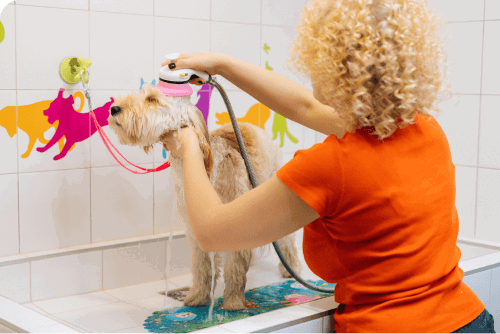 Although English and Scottish commercial water consumers can choose their own suppliers, Welsh consumers cannot. The Welsh water market is not deregulated, but business water consumers can still switch suppliers if they use more than 50 million litres of water per year. 
Eligible business owners can choose from a number of different suppliers. Dŵr Cymru (also known as Welsh Water) is just one of the suppliers that customers can choose from. 
At Business Electricity Prices, we help business owners secure tailored services. Our experts do all the research for you. Keep reading to learn more about Dŵr Cymru's packages, prices, and customer service support.  
Introduction to Dŵr Cymru
Dŵr Cymru has been around for over 30 years! This supplier, which was founded in 1989, offers a range of services to domestic and commercial water consumers in Wales. It provides fresh water and wastewater services to around three million customers. Even better, it covers most of Wales, Hertfordshire, and parts of Deeside. 
Unlike a lot of water suppliers, Dŵr Cymru does not have any shareholders. Dŵr Cymru business water customers can rest assured that their supplier is not driven by third-party interests. It is 'run solely for the benefit of customers.' This supplier reinvests all of its money into the environment. 
In 2001, Glas Cymru took ownership of Dŵr Cymru. It met its goal of reducing the company's asset financing cost. Glas Cymru used the money that it saved to safeguard Dŵr Cymru against unexpected expenses. 
Lots of commercial water consumers will be happy to know that Dŵr Cymru has created a well-being commitment. It seeks to encourage public regulators and bodies in Wales to implement eco-friendly practices. 
Dŵr Cymru Commercial Water Services
If you are searching for a business water supplier that offers comprehensive services, look no further. Dŵr Cymru provides business owners all over Wales with fresh water and wastewater services. It is one of the only non-profit companies, which means that it cares about water consumption. Alongside comprehensive services, customers can expect eco-friendly tips and tricks. 
Small, medium and large commercial water customers can ask for a dedicated account management team. The business services team is a part of this, and they handle any and all problems that arise. When billing errors happen and leaks spring, it is useful to have access to a dedicated support team. 
Data logging (or telemetry) services are also available. This service is designed for Dŵr Cymru business water customers who want to reduce their water consumption. It involves attaching a monitoring device to your meter. The device translates data into simple terms, which means that you can easily make decisions about your consumption.
Dŵr Cymru Business Water Reviews
Commercial water consumers are at a disadvantage if they do not look into reviews. With the wealth of information that is available online, it has never been easier to find reviews from current customers. 
Dŵr Cymru caters to all kinds of customers. Dŵr Cymru business water customers who want to speak Welsh can do so via the Welsh Language Scheme. They can call a dedicated number to speak to a representative who can answer all their questions in their first language. 
At Business Electricity Prices, we rely on Trustpilot for accurate reviews. Trustpilot acts as a platform for existing customers to air their grievances or even applaud the service that they have received. 
Dŵr Cymru has 2.6/5 stars on Trustpilot and an average rating of poor. 58% of customers think that the services are excellent and an astounding 34% of customers think that the services are bad. Excellent reviewers claim that Dŵr Cymru is the 'best company I've ever dealt with' but negative reviews dispute this claim. Dissatisfied customers claim that it is 'very hard to find the right information' and that they are 'on the verge of legal action.'
Dŵr Cymru Average Business Water Prices
When it comes to commercial water services, suppliers are given lots of freedom. They only have to adhere to the rules set out by the local water regulator. Apart from that, they can choose their unit rates. Lots of suppliers are happy to offer lower unit rates to medium and large businesses. 
New Dŵr Cymru business water customers can read all about their charges on the website. This supplier is very transparent about its unit rates. 
Dŵr Cymru's standing charge for unmeasured water services is £106.99 and the RV charge is £1.0706. The standing volumetric rate per cubic meter for measured water charges is £1.4492 for fresh water and £1.8757 for sewerage.
Why Switch Commercial Water Suppliers?
Commercial water consumers in Wales might want to switch suppliers for any number of reasons. 
Switching suppliers is the easiest way to lower your monthly water bills. Lots of business owners spend ages implementing money-saving tips, only to find that their efforts do not have much impact. The easiest way to cut your energy bills by a large amount is to switch suppliers. Some suppliers are even so eager to secure contracts with large businesses that they will offer lower unit rates. 
Better customer support might seem like a mirage, but there are some suppliers out there that care about customer satisfaction. If your current business water supplier is not meeting your needs, you should consider switching. 
Dŵr Cymru business water customers benefit from accessible services. This supplier recognises the need to cater to both its English and Welsh customers. They have even created a dedicated Welsh Language Scheme so that Welsh customers can access customer support services.
Visit our commercial water page for more information about the benefits of switching.
How to Switch Business Water Suppliers?
Switching commercial water suppliers might seem complicated, but it does not have to be! At Business Electricity Prices, we take all the hassle away from switching suppliers. We have spoken to thousands of business owners who are intimidated by the process. They think that it will take them hours and hours to find a suitable match. 
Business water consumers in Wales use our comparison generator to find tailored services. Our experts designed the generator to be as seamless as possible. In a few simple steps, you could find a suitable supplier. 
Choose between fresh water, wastewater, and water audit services
Put your details in
Wait 60 seconds
After 60 seconds, you will find a long list of suitable suppliers. Then, you just have to choose a supplier and let us handle the rest.