Essex & Suffolk Business Water - Take Control Of Your Bills
Since 2017 businesses have been able to choose their water supplier and reduce their costs.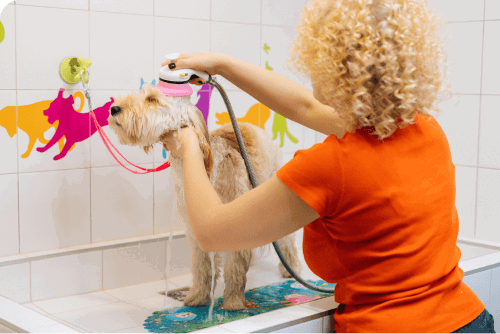 Essex and Suffolk Water is a reputable supplier. Like all the other commercial water suppliers in England, it had to contend with a newly deregulated market in 2017. Ofwat, the water market regulator, decided to deregulate the market a few years ago. 
Now, the landscape has completely changed for business water consumers. Before deregulation, they had no options. They had to accept the unit rates and support that was offered by the supplier in their regions. Deregulation has given consumers the power to choose their own suppliers and demand better services. 
There are hundreds of thousands of Essex and Suffolk Water business water customers across England. But what services does this supplier offer? Does it cater to all kinds of businesses, or just a select few? Keep reading to discover everything you need to know about Essex and Suffolk Water. 
Introduction to Essex and Suffolk Water
Despite being somewhat of a newcomer to the market, Essex and Suffolk Water has gained a reputation for offering high-quality fresh water. It was founded in 1994, and has since expanded to cover a large chunk of Essex and Suffolk. Over 1.8 domestic and commercial water customers rely on this supplier for their daily water.
Unfortunately, Essex and Suffolk Water only offer wastewater services to a select few customers in specific locations. Most customers have to contact Anglian Water or Thames Water for their sewerage needs. 
In the deregulated market, transparency is key. Essex and Suffolk Water business water customers will struggle to find exact information on the website. Instead, they are directed to Northumbrian Water Group (Essex and Suffolk Water's parent company) for more information about values and goals. 
Despite this, one thing is clear. Essex and Suffolk Water has a rich history of investing in sustainability programmes. It has even created over 1,000 Refill Stations to reduce the consumption of single-use plastics. These stations provide people with free, fresh water.
Northumbrian Water Group seeks to create an eco-conscious future by focusing on the ripple effect. The brains behind this programme go into schools to teach 8 to 11-year-olds about the ripple effect and sustainability. They hand out interactive games and films and even lead activities, all to raise awareness about sustainability.
Essex and Suffolk Water Commercial Water Services
New Essex and Suffolk Water business water customers might be disappointed to find that their supplier is not as transparent as it could be. Lots of suppliers make their information easy to find, but not Essex and Suffolk Water. Prospective customers have to spend a lot of time clicking before they find information about commercial water services. 
This supplier offers fresh water services to all of its customers. Customers in Northern areas including Tyneside, Wearside, Teesside, and large swathes of Northumberland and County Durham can also access wastewater services. 
Essex and Suffolk Water also has a lot of customers down South. Water customers in Essex, Chelmsford, Southend, and the London Boroughs of Barking and Dagenham, Havering, and Redbridge can depend on this supplier for fresh water. It also has approximately 300,000 customers in rural Suffolk. 
Commercial water customers can ask for a standpipe. Standpipes are more common in rural areas. They act as a bridge between existing water supplies and areas that do not have a water supply.
Do you think your business could benefit from a water audit? Read our guide here.
Essex and Suffolk Water Business Water Reviews
No matter which supplier you are interested in, you should always consider customer support services. When leaks spring and your supply unexpectedly stops, support representatives are the first line of defence.
Trustpilot gives us a peek into customer experiences. Essex and Suffolk Water business water customers can leave detailed accounts about their services, packages, and support. 
Essex and Suffolk Water has 4.5/5 stars on Trustpilot and an overall rating of excellent. Surprisingly, this supplier only has just over 100 reviews. 72% of customers think that the services are excellent, and 22% of customers think that the services are poor. Happy customers talk about quick response times for problems like leaks, but unhappy customers talk about poor response times and clueless customer service staff. It is important to remember that this Trustpilot account is for both domestic and commercial water consumers. 
A representative replies to some reviews but leaves a lot of negative reviews unanswered. 
Essex and Suffolk Water Average Business Water Prices
Unit rates can make a world of difference, especially to consumers who want to make sure that they are getting the best deal. Thousands of business water customers deal with high unit rates for years, unaware that a better deal is just around the corner. 
Unfortunately, Essex and Suffolk Water business water customers will struggle to find information about charges. Similar to the services section, the charges section is on the site but it is difficult to find. The document entitled 'Other Service Charges 2022 - 2023' will tell you about current commercial water charges.   
Read our guide to business water prices for more information.
Why Switch Commercial Water Suppliers?
Now that the water market is deregulated, customers do not need a reason to switch suppliers. As long as their contract is finished, they can switch suppliers. Some business owners even choose to pay exit fees to leave their current contract and switch to another. 
Here are some of the most common reasons why consumers switch suppliers. 
Reduce bills - Switching suppliers is the easiest, quickest way to make a dent in your monthly bills. Some commercial water consumers could even find themselves saving as much as £1,000 over the course of a year. Large businesses might save even more! 
Excellent support - Customer support seems to be a bone of contention for a lot of suppliers. Long wait times, poor communication, and clueless representatives can have a serious impact on your day. For better support, consider switching to a supplier that has excellent reviews. 
Community engagement - This is an uncommon but sought-after quality. Essex and Suffolk Water business water customers know how important community engagement is.
Sustainable practices - It is no surprise that a lot of water suppliers invest in (and even sometimes create) sustainability programmes. They take natural resources from the environment, so it is only right that they should give back!
Visit our business water page for some more benefits of switching. 
How to Switch Business Water Suppliers?
Switching suppliers can seem like an insurmountable task, especially with all the obstacles in the way. One of the biggest obstacles is research. With so many suppliers to choose from, a lot of business owners become overwhelmed. 
That is where we come in. Our team has created a commercial water comparison generator. It is designed to support small, medium, and large businesses. We have loaded the generator full of the best business water suppliers in the UK. 
Business owners can compare fresh water, wastewater, or audit services. The process is very simple: just add in your details, hit 'compare now', and wait. Within 60 seconds, you will see a list of suitable suppliers. 
Finding a supplier has never been easier. We help thousands of business owners secure tailored deals every year!