Scottish Water - Take Control Of Your Business Water Bills
Since 2017 businesses have been able to choose their water supplier and reduce their costs.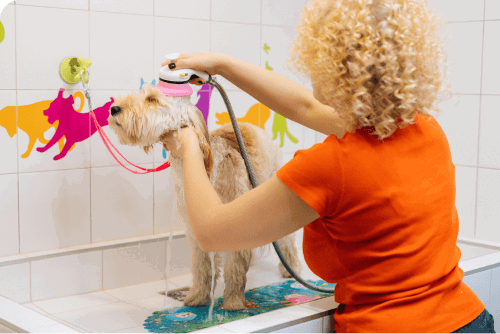 The Scottish commercial water market was deregulated long before the English market. In 2008, the Scottish government enforced a new rule which allows business owners to choose their own water supplier. Before the market was deregulated, business owners did not have this option. They had to accept the rules and regulations set out by the supplier in their region. 
Now, all kinds of businesses in Scotland benefit from deregulation. Business water consumers have to do a bit of legwork to find the right supplier, but the benefits are immense. At Business Electricity Prices, we take care of the legwork. We help business owners all over Scotland find a supplier that suits their needs. 
Scottish Water is just one of the suppliers on the market. Commercial water consumers all over Scotland wonder whether this supplier can meet their expectations. Our experts have done lots of research on Scottish Water's packages, unit rates, and customer service support. Keep reading to discover everything that you need to know about this supplier.  
You can discover our business water switching service made possible with our water comparison engine. 
Introduction to Scottish Water 
In April 2002, three reputable water authorities merged to create Scottish Water. This means that Scottish Water has been active on the market since before deregulation. Over 2.2 million households and around 240,000 non-domestic properties depend on Scottish Water for clean water every day. 
New Scottish Water business water customers will be happy to learn that this supplier cares about sustainability. It has created a long-term, Strategic Plan to outline its vision for the future. The aim of this plan is to 'support a flourishing Scotland and planet.' Customers can read about their supplier's goals as far as 25 years into the future. 
Since 2006, Scottish Water has reduced its operational carbon footprint by just under half. By 2040, it wants to produce net zero emissions. Even better, it backs the vision of Scotland as a 'Hydro Nation'. Information about all of this commercial water supplier's aims can be found in the Sustainability Report, which is live on the website and updated once a year. 
If you are searching for an eco-conscious commercial water supplier, look no further. Scottish Power has partnered with SEPA (Scottish Environment Protection Agency) to further its environmentally-friendly goals. SEPA and Scottish Power work together to create the Sustainable Growth Agreement. This agreement seeks to maximise recycling efforts, invest in programmes that protect water environments, and manage rainwater in a more sustainable way. 
Scottish Water Commercial Water Services
Scottish Water business water customers have to go through Business Stream. This offshoot of Scottish Water seeks to provide non-domestic customers with tailored services. Customers can expect a comprehensive range of services including fresh water, wastewater, management, and trade effluent services. 
This commercial water supplier has a unique offering. Scottish Water's Water Mangement Strategy service is designed to support business owners who want to streamline their consumption but do not have time to do the necessary research. As part of this service, business owners are given an account manager who can advise them on anything from water consumption to trade effluent permissions. 
Scottish Water Horizons is yet another part of this innovative supplier's offering. This programme benefits from millions of pounds of investments which go towards green energy goals. Scottish Water generates green energy from solar, wastewater, and wind sources.
Scottish Water Business Water Reviews
Do you want to join 240,000 existing Scottish Water business water customers? No matter which supplier you choose, it is a good idea to research customer reviews. Existing customers are under no obligation to provide positive reviews, and their feedback can even highlight serious problems. 
Trustpilot is an invaluable source of information for commercial water consumers. Existing customers can leave honest, real-time reviews on this platform.  
Business Stream has over 2,000 reviews on Trustpilot. It has 4.6/5 stars on Trustpilot and an overall rating of excellent. 75% of customers think that the services are excellent, whereas only 13% think that the services are bad. 
Positive reviewers mention customer service representatives by name and applaud the 'brilliant service.' Negative reviewers claim that Business Stream is the 'worst utility company ever' and that they received 'terrible service.' 
Business Stream replies to all its Trustpilot reviews, including the negative ones. This is a massive green flag; this commercial water supplier cares about reaching a suitable resolution for its customers. 
Scottish Water Average Business Water Prices
Since 2008, Scottish suppliers have been under a lot of pressure. When the government deregulated the business water market, suppliers suddenly had to compete with each other. In the fight for the most water customers, transparency became more important than ever before. 
Scottish Water business water customers need to look at Business Stream for relevant prices. Even then, it is difficult to find information about charges on the website. Our experts only found the charges document by searching through Google! Once customers have found the right page, they can browse through a  document titled 'Scottish Default Services, Standards and Tariffs 2022/2023' for more information. 
There are different charges for premises that have meters and those that do not. Premises that have meters are subject to measured charges. 20mm to 25mm pipes have a fixed charge of £454 a year. Premises that do not have meters will receive unmeasured charges. The fixed charge for this kind of tariff is £179.04 per year. 
Why Switch Commercial Water Suppliers?
Commercial water consumers in Scotland have lots of reasons for switching suppliers. In most cases, business owners want to switch suppliers for a combination of the reasons below. 
Rates - Even the smallest change in your unit rate can make a big difference. This is especially true for big businesses that have to use hundreds of thousands of litres of water each year. Switching suppliers is by far the easiest way to make an impact on your monthly water bills. 
Customer service - Customer service support can make or break your experience. A supplier might be good in every other way, but if they do not have good customer service support, customers will be disappointed. Before switching suppliers, make sure you look into reviews from existing customers. One of the most reliable ways to do this is to look at Trustpilot. 
Sustainability - Lots of business water consumers have better peace of mind when they choose a sustainable supplier. It is much more common for water suppliers to invest in eco-friendly programmes, especially given the push for environmental consciousness in recent years. 
Transparency/accessibility - In our modern world, customers want to find the information that they need in a few clicks. Scottish Water business water customers know this better than most. Most suppliers are very transparent about their services and support, but a few suppliers could do better in this area. 
How to Switch Business Water Suppliers?
Our commercial water customers are shocked to discover that this is the easiest part of the process! At Business Electricity Prices, we work with business owners all over Scotland who want to switch.
The process might seem confusing, but we are here to help. The most time-consuming part of switching is finding the right supplier. With so many business water suppliers to choose from, it can be difficult to know where to turn. 
Introducing our water services comparison generator. It is designed to help you compare fresh water, wastewater, and audit services. You can even select 'compare all.' 
Here is how you can find better commercial water deals in just three steps. 
Put your details into our generator
Hit 'compare now' 
Wait 60 seconds for a list of tailored water services
We even streamline the switching process. Just tell us which supplier you want to switch to, and we will handle the rest.