Severn Trent Business Water - Take Control Of Your Bills
Since 2017 businesses have been able to choose their water supplier and reduce their costs.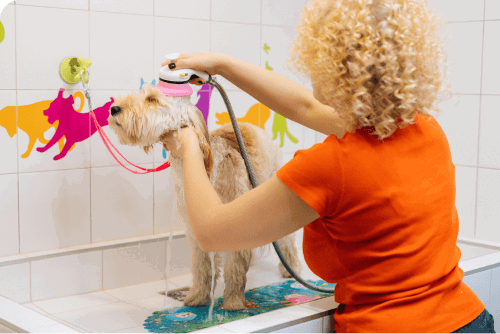 Ofwat is the regulatory body that manages domestic and commercial water in the UK. In 2017, Ofwat deregulated the water market. A lot of the rules and regulations that governed the industry disappeared overnight. 
Now that the business water market is deregulated, business owners can choose any supplier. Suppliers are under great pressure to deliver seamless services and excellent customer support. Small, medium, and large businesses no longer have to settle for generic deals that do not account for their unique needs. 
Severn Trent Water has gained a reputation. It is known for providing high-quality water and seamless services. Even better, it has a rich history of sustainability and community programmes. Our experts dive into Severn Trent Water's business water services, environmental programmes, and customer service support.
Read about the non-domestic water switching process on our website..
Introduction to Severn Trent Water
Severn Trent Water business water first entered the market in 1989. It has survived deregulation and since become one of the most recognisable names in the commercial water market. 
This supplier covers a wide swathe of land from the Bristol Channel to the Humber and from the middle of Wales to the East Midlands. It guarantees fresh water and wastewater services to around eight million domestic and non-domestic water customers. It even cleans around one billion litres of wastewater each day! 
Severn Trent Water is an eco-conscious supplier that focuses a lot of its attention on promoting sustainability knowledge in communities. The brains behind Severn Trent Water have created a page dedicated to water-saving tips. They have even created tailored tips for farmers and gardeners. This is part of their goal to make consumers aware of the Great British Rain Paradox, which has a lot of implications for the changing climate. 
Severn Trent Water business water customers will be pleased to learn that their supplier understands the importance of community involvement. Employees can sign up for voluntary community schemes. One of these schemes focuses on preserving habitats for wildlife. 
As part of its partnership with WaterAid, Severn Trent Water has created working toilets in disadvantaged communities. It has provided toilets and clean water to around 28 million people, and the total is still rising!
Severn Trent Water Commercial Water Services
All sorts of non-domestic consumers rely on Severn Trent Water for services. The definition of a non-domestic water consumer is broad. It includes businesses and organisations that are in the public sector, education, and manufacturing spheres.
Severn Trent Water business water customers can enjoy a range of services. That being said, it could be much easier to find information about the services on the website. Customers have to click through lots of links to find a list of services. 
Of course, this commercial water supplier offers fresh water and wastewater services. It also provides customers with measurement and data collection services. This is perfect for conscientious business owners who want an in-depth insight into their usage. 
When leaks spring, it is important to solve the issue as quickly as possible. Customers can rely on Severn Trent Water for leak detections and repairs. This supplier employs leak detection experts and even invests in modern detection technology. 
Severn Trent Water also offers tailored services. Small, medium, and large customers do not have to settle for services that do not meet their needs. As part of this service, business water customers receive a direct point of contact and expert advice on a number of relevant water topics.
Severn Trent Water Business Water Reviews
When it comes to switching suppliers, it is important to remember that suppliers have big budgets. They might market themselves as the best supplier for customer service but fall at the first hurdle. This is why it is important to research potential suppliers. 
At Business Electricity Prices, we rely on Trustpilot. It is a trustworthy source of reviews. Existing commercial water customers can assess their current supplier on a sliding scale from excellent to bad, which means that there is a lot of nuance on this platform. 
Despite having millions of customers, Severn Trent Water has under 400 reviews on Trustpilot. It has 2.2/5 stars and an average rating of poor. 33% of people think that the services are excellent, whereas an astounding 60% of customers think that the services are bad. It is important to remember that domestic and business water customers leave reviews on the same account, which means that business customers might see misleading reviews.
Positive reviews mention customer service representatives by name and applaud their friendliness. Negative reviews talk about unfair bill increases and poor customer support. Unlike a lot of suppliers, Severn Trent Water does not employ anyone to respond to reviews. 
Severn Trent Water Average Business Water Prices
Commercial water prices do not have to be a mystery. Since the deregulation of the water market, suppliers have been under more pressure than ever to be transparent about their prices. 
Severn Trent Water has appointed Water Plus to handle its business water services. All non-domestic customers go through Water Plus, and they can find comprehensive charges documents on the website. 
That being said, Severn Trent Water still supplies some miscellaneous services to non-domestic customers. For more information about these services, refer to the Wholesale Scheme of Charges for 2022/2023 on Severn Trent Water's website.  
Why Switch Commercial Water Suppliers?
Switching suppliers is easier than ever before! At Business Electricity Prices, we help business owners streamline the switching process. We have spoken to hundreds of non-domestic water consumers, and have discovered the most popular reasons why they switch. 
Lots of commercial water consumers switch suppliers to get cheaper bills. Suppliers can set whatever unit rates they want, providing that they are within Ofwat's guidelines. Even if you are happy with your current rates, it is worth shopping around. Even incremental changes can have a big impact on your monthly water bill. 
Thousands of business owners have taken advantage of our switching service to secure better customer service support. If you are tired of long wait times and clueless customer support staff, it might be time to consider switching. 
Severn Trent Water business water customers can benefit from their supplier's community involvement. Business owners can invest in suppliers that back ethical programmes and make positive changes in their communities. Community involvement can help to fund educational activities for children in school, which creates a brighter, more eco-conscious future generation. 
Lots of suppliers invest (or even create) programmes that protect habitats. In most cases, water suppliers rely on natural habitats to fuel their services. Now, the pressure is on for suppliers to show a real interest in protecting the habitats that they profit from. 
Accessibility is also a big concern for a lot of business owners. Some suppliers invest in advanced customer service to support customers who need extra help. Suppliers who have a diverse client base even employ multilingual staff.
How to Switch Business Water Suppliers?
When you work with us, you do not have to worry about switching suppliers. We speak to thousands of commercial water consumers every year and know that there are a lot of real concerns about switching. It is a common misconception that switching takes forever.
The biggest hurdle to switching is finding the right supplier. It might seem easy to choose a supplier, but business water customers soon feel overwhelmed by the number of choices on offer. 
Introducing our water utility comparison generator! Our experts have done all the research for you. The generator is loaded full of suppliers that meet your fresh water, wastewater, and water audit needs. All you need to do is put your details in, compare, and wait for 60 seconds. After 60 seconds, you will have a list of suitable suppliers!