United Utilities - Take Control Of Your Business Water Bills
Since 2017 businesses have been able to choose their water supplier and reduce their costs.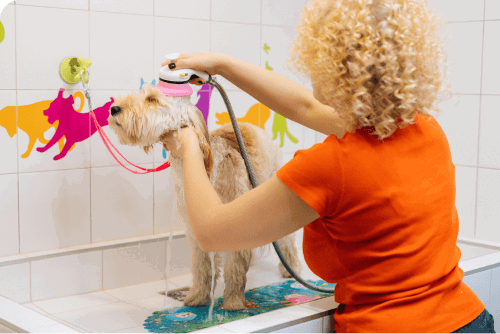 In 2017, Ofwat deregulated the commercial water market in the UK. When the market was regulated, there was one supplier for each region. Non-domestic water consumers had to settle for whichever supplier governed their region. Now, they have the power to choose whichever supplier offers the best services. 
Deregulation has created a lot of competition between suppliers. Gone are the days of reeling in customers on reputation alone. Suppliers have to entice business water customers with tailored packages, excellent customer service, and reasonable unit rates. 
Like all other non-domestic water suppliers, United Utilities is vying for customers. But does it live up to its reputation? Keep reading to learn everything you need to know about United Utilities business water. 
Introduction to United Utilities
Since entering the market in 1995, United Utilities has amassed over seven million customers. It covers a wide swathe of the North West which includes Cumbria, Lancashire, Greater Manchester, Merseyside, a small part of Derbyshire, and most of Cheshire. It caters to both domestic and commercial water customers. 
The brains behind United Utilities care about customer satisfaction and sustainability. They focus on providing customers with the best service possible at the lowest price and in a responsible manner. 
United Utilities business water customers will be pleased to learn that their supplier produces high-quality fresh water. The water scores 99.93% on the Drinking Water Inspectorate's 'Mean Zonal Compliance' measure. Customers can rest assured that their drinking water has passed strict rules and regulations with flying colours. 
This supplier considers the 'natural environment in the management, operation, and maintenance' of its sites. As a result of United Utilities' actions, wildlife habitats are protected and improved. It also invests in renewable energy sources to offset its carbon footprint and lead the way to a greener Britain. 
United Utilities Commercial Water Services
Millions of commercial water customers across the UK rely on United Utilities. This supplier offers a comprehensive range of services which includes fresh water and wastewater services. 
It also offers a dedicated service to consumers who want to dispose of their tankered industrial waste. United Utilities has an Industrial Waste License, which allows it to remove liquids from sewer networks and dispose of them in a safe manner. It accepts all kinds of trade and industry liquids including strong organic waste, hazardous waste, and landfill leachates. United Utilities business water customers in Ellesmere Port, Davyhulme, Blackburn, Barrow, and Carlisle can access this service. 
Trade effluent removal is also available through this supplier. In simple terms, trade effluent is liquid that is produced on non-domestic premises for non-domestic purposes. The liquid that is produced as a result of making food, using toilets, and washing up is not classed as trade effluent. Liquids that are produced at car washes and hair salons count as trade effluent. To release this kind of waste, consumers need to apply for express permission.
United Utilities Business Water Reviews
Whether you run a big or small business, customer support is important. Customer service representatives are the first line of defence when things go wrong. Experienced, knowledgeable representatives can solve common problems like glitches within an hour. Poor customer service representatives can bring your day-to-day operations to a halt. 
To avoid poor customer service, business owners should always read reviews from existing customers. This is the easiest way to find out whether a commercial water supplier delivers poor customer support. 
At Business Electricity Prices, we rely on Trustpilot for relevant customer reviews. Current United Utilities business water customers leave reviews on the same page as domestic customers, so some reviews might not be relevant. Regardless, it is a good source of information for savvy business owners. 
United Utilities has 3.8/5 stars on Trustpilot and an average rating of great. 46% of the customers think that the services are excellent, whereas 48% of customers think that the services are bad. Satisfied reviewers talk about prompt replies and knowledgeable staff. Unsatisfied reviewers talk about continuous supply problems and 'fundamental mistakes.' 
A representative from United Utilities replies to some, but not all, reviews.
United Utilities Average Business Water Prices
Since the deregulation of the water market, competition has been fierce. Commercial water suppliers have had to rethink their offerings and adopt a more consumer-friendly, transparent approach. This change has impacted every part of their services, including prices. 
It is more important than ever for suppliers to be transparent about their prices. Luckily for United Utilities business water customers, information about unit rates is readily available on the website. 
Commercial water consumers who have a meter at their property will receive measured charges. For this kind of meter, consumers can expect a standard volumetric charge of £1.674 per cubic metre and a standing charge that varies based on the size of the pipes in their properties. 
Customers who do not have a meter at their property will receive unmeasured charges. The standing charge for this kind of meter is £52.99. 
Community groups are even eligible for concessions. When site charging first became a reality, community groups struggled to handle the increase in their bills. United Utilities honours the Flood and Water Management Act 2010, which seeks to reduce the cost of water for community groups. This is just one of the ways that United Utilities supports its customers. 
Related article: Guide to Business Water Prices
Why Switch Commercial Water Suppliers?
Now that the commercial water market is deregulated, business water customers do not need a reason to switch suppliers. That being said, things like customer service, charges, and accessibility top the leaderboard of reasons why consumers might want to switch. 
Customer service is a big concern for any kind of business. Small, medium, and large businesses all over the UK can benefit from finding better customer service support. Better support might look like shorter wait times, quick response times, and knowledgeable staff. If your supplier is not providing you with adequate support, you can browse through sites like Trustpilot to see what sort of support other suppliers offer. 
Unit rates are one of the most important considerations for business owners. Now that the market is deregulated, transparency is almost as important as unit rates. United Utility business water customers know that better than most. The good news is that most suppliers keep a log of current and past charges on their websites. 
Accessibility services are hard to come by, but they can make the world of difference. Some customers need extra support, which might take the form of translators or even Braille information sheets. 
Environmental projects are more prominent than ever, especially since the government announced its net zero target. Water suppliers rely on natural resources every day, so it is only right that they spearhead green campaigns. Lots of suppliers invest millions and even billions of pounds into eco-friendly programmes that protect habitats and improve water sources. 
How to Switch Business Water Suppliers?
Switching is the least of your worries. The most difficult, time-consuming part of the process is the research, and we have already handled that! 
When commercial water consumers work with us, they do not have to worry about a thing. We take care of the research, the planning, and even the switching process. Our experts have even created a business water comparison generator for people who want to see all their options in a clear, concise list.
Add in your details
Hit 'compare now' and wait for 60 seconds
Browse through suitable suppliers
In just three simple steps, you can find a new supplier. Once you have chosen a supplier let us handle the rest. For more information, visit our commercial water services page.