Yorkshire Water - Take Control Of Your Business Water Bills
Since 2017 businesses have been able to choose their water supplier and reduce their costs.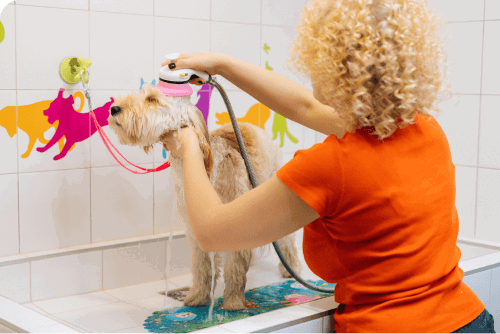 The commercial water market has undergone massive changes in the last few years. Ofwat regulates the water market in England. In April of 2017, Ofwat decided to deregulate the business retail market. In simple terms, this change allows non-domestic water consumers to choose whichever supplier best suits their needs. 
Yorkshire Water is a popular choice for business water consumers who want charitable suppliers. Yorkshire Water business water customers can rest assured that their supplier invests in local and international communities. But how does this supplier fare in terms of packages? Does it offer reasonable unit prices? And what do existing customers say about the services? In this article, our experts answer all the most common questions about Yorkshire Water. 
Introduction to Yorkshire Water
Yorkshire Water was founded in 1973, which makes it one of the longest-standing commercial water suppliers on the market. Over five million domestic customers and 140,000 business customers depend on Yorkshire Water every day. 
If you are searching for a supplier that cares about local and international communities, look no further. Yorkshire Water supports WaterAid, a well-known water hygiene charity that helps people in developing countries. It aims to provide clean water, toilets, and hygiene knowledge to 'everyone, everywhere.' In the last five years alone, this supplier has raised over one million pounds to improve the lives of people in Ethiopia. 
Yorkshire Water business water customers are never left in the dark. Existing and prospective customers can read all about their supplier's progress on the website. The brains behind Yorkshire Water have created a business plan that spans from 2020 to 2025. To formulate this plan, they reached out to over 30,000 customers to better 'understand individual lifestyles and how they shape what customers want, need, and expect from us.'
Customers can also benefit from Yorkshire Water's Drainage and Wastewater Management Plan. The plan furthers Yorkshire Water's aim to adapt to climate change, react to problem growth problems, and create nature-centric solutions. 
Yorkshire Water Commercial Water Services
The deregulation of the commercial water industry has forced suppliers to be more transparent than ever. Before deregulation, one supplier governed a region and automatically entered into contracts with the business water consumes in that area. 
Now, it is not uncommon for suppliers to dedicate a few web pages to their services. In most cases, business water customers can simply Google a supplier and read all about their services.
Yorkshire Water business water customers can find a full breakdown of the services on the website. This supplier offers essential fresh water and wastewater services as well as a number of extras. Customers can apply for a standpipe, get permission to dispose of trade effluent, and even dispose of their liquid waste. 
Trade effluent is defined as liquid waste that is produced on non-domestic properties for non-domestic purposes. Despite being liquid, it cannot be released into sewers without permission. Non-domestic customers need to apply for express permission before they release their trade effluent. 
Yorkshire Water Business Water Reviews
Online reviews can stop commercial water customers from making the wrong decision. A supplier might look like a good option, but online reviews always reveal the truth. Sites such as Trustpilot provide a platform for non-domestic customers who want to better understand potential suppliers. 
Like a lot of suppliers, Yorkshire Water has one account for domestic and commercial customers. This means that Yorkshire Water business water customers might see some irrelevant reviews from domestic customers. 
Yorkshire Water has 2.2/5 stars on Trustpilot and an overall rating of poor. Only 33% of customers think that the services are excellent, whereas an overwhelming 60% of customers think that the services are bad. Satisfied customers mention customer service staff by name and thank them for quick, efficient resolutions. Unsatisfied customers claim that Yorkshire Water has failed to honour turnaround times. 
Unlike a lot of suppliers, Yorkshire Water does not reply to positive or negative reviews. This is a clear warning sign that a supplier is not too invested in resolving customer complaints. 
Yorkshire Water Average Business Water Prices
With so many commercial water suppliers active on the market, competition is fierce. To entice new customers, many suppliers are transparent about their unit rates. Most even have entire web pages dedicated to their past and present charges. 
Yorkshire Water business water customers are in luck. Existing and prospective customers can find a full list of Yorkshire Water's charges on the website. They can make informed decisions about prospective suppliers before they make the leap.
While browsing through the charges information, it is important to remember that properties that have meters will receive measured charges. Properties that do not have meters will receive unmeasured charges. 
Related: Guide to business water prices
Why Switch Commercial Water Suppliers?
Commercial water customers are switching suppliers more than ever. We have spoken to thousands of business owners who want to make the switch. So, what are the most common reasons why business owners switch suppliers?
To secure better unit rates - It is no secret that business water consumers want to secure the most reasonable unit rates possible. Unit rates can vary greatly from supplier to supplier. Suppliers can establish whatever rates they want, as long as they follow Ofwat's guidelines. Switching suppliers can have a massive impact on monthly bills. 
To get tailored services - Some suppliers cater to every kind of non-domestic water consumer, whereas others only cater to niche groups. If you run a small, medium, or large business, the chances are that you need tailored support. By switching to a supplier that caters to specific needs, consumers can make decisions that benefit their businesses. 
To find better customer support - Excellent customer support can be difficult to find. There are thousands of Yorkshire Water business water customers in the UK. A few disgruntled customers can lead to negative reviews. It is important to research customer reviews to discover how suppliers react to common problems. Sites such as Trustpilot can help business owners better understand their options. 
To support environmental projects - Environmental concerns are becoming more prominent. Many suppliers have used the government's net-zero target as a springboard for their own environmental projects. They focus on protecting, maintaining, and improving the water sources and habitats that they depend on. 
To invest in charities - Charitable contributions are not uncommon amongst commercial water suppliers. Some suppliers are involved with established charities such as WaterAid, whereas others have created their own funds to support frontline COVID-19 staff. By investing in a supplier that cares about charitable causes, business owners can support projects that matter to them.
Visit our commercial water services page for more information about the benefits of switching.  
How to Switch Business Water Suppliers?
There is a lot of misinformation about switching. Some business owners think that switching is a complicated, frustrating process. The truth is that switching does not have to be difficult. At Business Electricity Prices, we eliminate the stress from switching. 
The most time-consuming part of the process is the research. Commercial water customers spend hours and hours researching packages, charges, and customer reviews. Consumers can find this process exhausting, and it can cause them to give up before they have even picked a supplier. 
With our business water comparison generator, you do not have to worry about research. Simply select fresh water, wastewater, or water audit, and input your details. Click 'compare now' and wait for a minute. Within 60 seconds, our generator will produce a list of suitable suppliers. 
We will even help you make the switch! Whether you want to become a Yorkshire Water business water customer or survey the market, we can help. Our service is designed to support business owners at every stage of the process.