Yü Water - Take Control Of Your Business Water Bills
Since 2017 businesses have been able to choose their water supplier and reduce their costs.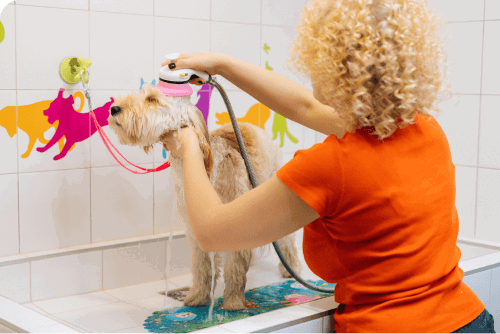 Business water consumers in England have more opportunities than they did ten years ago. When Ofwat deregulated the commercial water market in 2017, it changed the landscape completely. Before deregulation, non-domestic water consumers had to enter into contracts with whichever water supplier controlled their region. 
Now, business water consumers can choose whichever supplier they want. They can even select a supplier based halfway across the country, as long as they are within the supply region. 
Like all the other non-domestic suppliers on the market, Yü Water is competing for contracts. With competition more fierce than ever, business owners have the ultimate control. Research is an essential piece of the puzzle, but it takes time and energy. Luckily, our experts have created a comprehensive guide to Yü Water business water.
Introduction to Yü Water
Bobby Kalar is the visionary behind Yü Water. When Yü Water was just a twinkle in his eye, Bobby ran a care home. He has a unique understanding of how unreasonable commercial water charges can impact businesses. He was also very frustrated by the poor customer service that he received. Yü Water business water was born from Bobby's desire to solve these problems and deliver excellent service. 
Yü Water only caters to business water consumers. It delivers fresh water and wastewater services to over 20,000 business water customers in England and Wales.
This supplier focuses on providing customers with relevant, concise information. Prospective and existing customers can find a wealth of information and advice in the news section. There is information about everything from switching to saving money on water bills.
Yü Water could do more to explain its environmental targets. Sustainability is a more pressing concern than ever, and lots of suppliers are upfront about their involvement in eco-friendly projects. It is difficult to find information about Yü Water's long-term goals on the website.
Yü Water Commercial Water Services
This supplier is unique in that it only offers services to non-domestic water consumers. Yü Water business water customers can expect tailored services. Even better, Yü Water creates tailored services for small, medium, and large customers. It defines small businesses as those that use up to 5,000 cubic metres of water per year. Large businesses are those that use over 5,000 cubic metres of water per year.
Yü Water offers a comprehensive range of services. Customers can expect fresh water, wastewater, sewage, and trade effluent services. Trade effluent is defined as liquids that are produced on non-domestic properties for non-domestic purposes. If you want to release this type of liquid into sewer systems, you need to apply for permission. One example of trade effluent is liquid that is produced at a commercial car wash. 
As well as all the standard services, Yü Water also offers customers a Multi-Fuel Plan. Customers can 'combine and save on gas, electricity, and water.' Lots of commercial water customers prefer to go this route because they do not have to deal with several bills from different companies. 
Yü Water Business Water Reviews
When it comes to switching suppliers, reviews cannot be ignored. Existing customers are eager to publish reviews online. Sites such as Trustpilot make it easier than ever for prospective customers to better understand their favourite suppliers. 
Lots of business water suppliers have accounts that cater to both domestic and commercial customers. This can lead to a lot of confusion, especially for business customers who see negative reviews from domestic customers. Yü Water does not have this problem, because it does not have domestic customers. 
Over 1,400 Yü Water business water customers have left a review. Yü Water has 3.9/5 stars on Trustpilot and an overall average of great. An overwhelming 71% of customers think that the services are excellent, whereas only 17% of customers think that the services are bad.
Satisfied customers report that representatives are 'extremely professional and helpful' and that they go 'above and beyond.' Unsatisfied customers claim that representatives from Yü Water threaten them with bailiffs and ignore their messages. 
Regardless of the nature of the review, a representative from Yü Water replies with a solution. This is a positive sign for customers who want a responsive supplier.
Yü Water Average Business Water Prices
Since the deregulation of the commercial water industry, suppliers have been under pressure to be more transparent than ever. One of the ways that they can do this is by creating dedicated charges pages on their websites. 
Yü Water business water customers will be frustrated to discover that there is not much information about charges on the website. There is a page called Business Water Plans and Tariffs, but even this page does not have information about specific rates. 
Instead, customers can read information about the different types of Yü Water tariffs. The Cost Plus plan is designed for small businesses. It is a 'simple, transparent plan' that offers wholesale prices with a fixed service fee. This tariff is only available to small businesses in Wales that use more than 50,000 cubic metres of water each year. 
Consumers can also opt for the Freedom Plan tariff. This flexible tariff offers fixed prices that are reviewed regularly. Just remember, if you want to exit this tariff you have to give Yü Water 30-days' notice.  
Why Switch Commercial Water Suppliers?
So, why might commercial water customers want to switch suppliers? 
At Business Electricity Prices, we talk to commercial water customers all over England and Wales. Reasons for switching are wide and varied, but here are some of the most common reasons why consumers make the switch.
Quick savings - Switching suppliers is the easiest, quickest way to save a lump sum. Other methods such as water-saving tips can help you save a small amount, but nothing significant. If you secure lower unit rates, you can enjoy reduced monthly bills without worrying about small changes. 
Eco-involvement - In recent years, the government has announced its plan to hit net-zero emissions by 2040. Everyone is under the microscope, and business water suppliers are no exception. Lots of suppliers are involved in eco-friendly programmes, and some even fund the programmes themselves! With so many different suppliers on the market, there is no good excuse to choose a supplier that does not care about the environment. 
Customer support - Customer support can be even more important than unit rates. Customer representatives are at the mercy of the business water supplier that employs them. Suppliers can either invest in customer support or leave their representatives floundering. We recommend using sites such as Trustpilot to read reviews from existing customers. 
Community involvement - Some suppliers take their environmental practices one step further by educating local communities about the importance of conserving water and sustaining natural environments. It is not uncommon for big-name suppliers to go into local schools and hand out resources.
Comprehensive billing - Yü Water business water customers can benefit from comprehensive billing. Instead of dealing with lots of bills from different suppliers, they can read and receive a single bill that details all their charges. This helps to eliminate unnecessary paperwork and admin tasks.
How to Switch Business Water Suppliers?
This is one of the most common questions that commercial water consumers in England and Wales ask us. Switching can seem overwhelming. Many business owners do not have the time or energy to complete all of the research necessary to make an informed decision. We have spoken to hundreds of consumers who blindly choose a big-name supplier and end up disappointed. 
To avoid this issue, you can use our business water comparison generator. Our experts have compiled all the information that you need to choose the best supplier for your business. 
Our generator is simple. You can choose between fresh water, wastewater, and water audit services. Input your details, click 'compare now', and wait. In just 60 seconds, you can find your dream supplier. Our service is designed to support business owners who want a simple, hassle-free switching process. Once you have chosen a supplier, we will even help you complete the rest of the process. 
Do you want to learn more about switching? Visit our business water page.