Don't let energy costs affect your charity
Find a better deal so you can continue to spend your charity donations and budget on what matters the most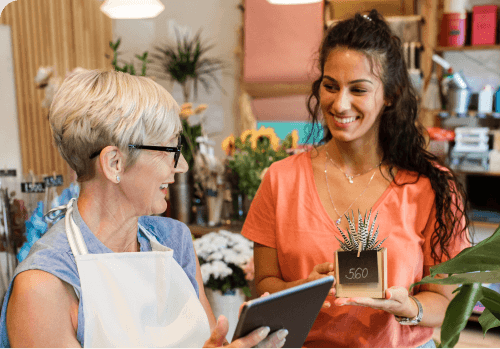 Save on Business Electricity
Sectors
Worried about whether you're on the right business energy deal for your charity or non-profit organisation?
Unfortunately, many charities are treated like small businesses when it comes to switching energy. As a result, some may be unaware that they are entitled to certain discounts on energy bills.
With Business Electricity Prices, you can find a great business energy tariff in minutes. We'll help you find the right energy deal and provide advice on any discounts available.
Why Should Charities Switch Business Energy Suppliers?
For all charities and non-profits, it's important to keep running costs low. Your energy bills can make up a substantial portion of your charities overheads.
Many in the third sector are overpaying for their gas and electricity. Unfortunately, charities will often have limited administrative resource and may not realise that they could make savings on their energy bills.
If you haven't renegotiated your energy deal for few years, it's likely you will be overpaying. Suppliers will often move customers to rollover deals at the end of their contract. These deals can incur rates 80% higher than negotiated deals.
With Business Electricity Prices, you can compare the latest energy prices quickly and easily. You'll be provided with a dedicated account manager to handle the entire switching process for you. They'll be on hand to ensure you pay the right amount for the energy you use.
Energy Saving Tips for Charities
Implementing energy saving can make a big difference to your gas and electricity bills. Whether your charity is office based or you run a shop, you can make simple changes to save energy.
Take control of your heating
The best way to reduce your energy bills is by reducing your heating bill. This doesn't mean you have to freeze. But by controlling your thermostat carefully, you can ensure you stay warm and avoid wasting energy.
The Energy Saving Trust recommends keeping your thermostat between 18 and 21°C. Equally, using timers for your heating and lighting, and switching to LED lighting will also mean your energy bills stay low.
Small changes can reduce your electricity bills
When it comes to your electricity bills, small changes can make a big impact. Switching to energy efficiency light bulbs is a great place to start. LEDs are on average 70% more efficient than traditional alternatives.
For offices, electronic equipment such as computers and printers can be a real drain on your energy bill. Make sure you avoid leaving computers and laptops on standby overnight and weekends. By ensuring computers are turned off, you knock hundreds of pounds off your energy bill.
How to Find the Best Energy Prices for your Charity
Check You're Receiving VAT Discounts
Many charities may not be aware that they should be paying a reduced VAT rate. You may be entitled to pay VAT at a rate of 5%, rather than the standard 20%. Your energy must be used for activities related to the work of a charitable organisation.
For an energy bill at £84 per month, you could save £150 over a year by paying a reduced VAT rate.
A charity will pay the reduced 5% VAT on business gas and electricity bills if you use 60% or more power at your premises for one of the following, which are classified as non-commercial activities:
Residential accommodation (for example, a children's home or residential home for the elderly)
Charitable non-business activities (for example, a community centre or animal shelter)
Small-scale use (up to 1,000 kilowatt hours of electricity a month or a delivery of up to 2,300 litres of gas oil)
If the energy in your premises is used for both business and charitable purposes, things get a bit more complex. In this case, you will pay the standard rate on the part of your bill (up to 60%) that is used for commercial purposes. If more than 60 per cent qualifies as charitable usage, the reduced or zero rate is chargeable on your whole bill.
Compare Prices from more than one Supplier
To find the best energy deal for your charity, you should compare a wide range of business energy suppliers. By only comparing with one supplier, you could miss out on a great energy deal. At Business Electricity Prices, we make it easy to compare a range of trusted suppliers. Just enter your postcode into our quote calculator to compare the latest energy prices.
Switch Your Utilities with Business Electricity Prices
With Business Electricity Prices, you can find great deal across your business utilities. We've already helped more than 300,000 businesses save over £90 million on their energy bills.
Find out how much you could save by switching your charities business electricity with the experts at Business Electricity Prices.
Don't pay over the odds for your charities gas bills. Reduce your energy costs by comparing the latest business gas prices.
Did you know that your charity could switch water providers? Businesses can now compare water suppliers to reduce water costs.
Charity Energy FAQs
How long does it take to switch my charity's commercial energy contract?

Unlike domestic energy switches, a commercial energy switch can take a between 6-8 weeks to complete. That's why it is best to compare energy tariffs with Business Electricity Prices today.

Will my charity's energy supply be disrupted if I change energy supplier?

No, changing to a new provider will not affect your electricity or gas supply.

Is there an ideal time to switch my charity energy contract?

Not really, although prices on the energy market can be slightly lower outside of the winter months. If you are overpaying for the power you use in your non-profit, the sooner you switch to a cheaper deal, the better.
Compare business electricity rates
Save money on your electricity bills.