Don't miss out on business energy savings for your sector
Take back control of rising energy costs so your business can continue to grow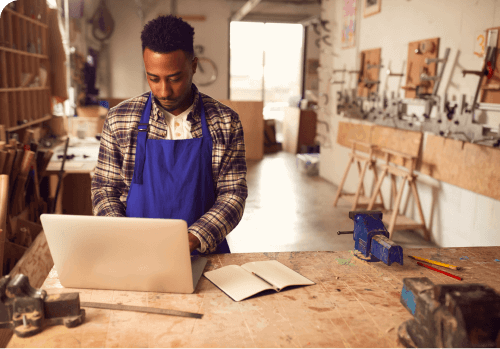 Save on Business Electricity
Sectors
At Business Electricity Prices, we understand that each business has different energy requirements. No matter what type of business you run, our experts can help a great energy tariff that meets your needs.
Whether you're a large manufacturing firm or a small non-profit organisation, there are real savings to be found by comparing energy prices. When you compare with Business Electricity Prices, you can benefit from tailored advice on how to reduce your energy consumption and further lower your bills.
To help you get the most from your business gas and electricity contract, we've put together specialist switching advice for a wide range of business sectors.
Reducing a retail stores energy bills by 20% could be worth a 5% increase in sales. Find out how you can ensure you're on the tariff to avoid expensive energy bills.
With over £400m per year spent on energy bills in the healthcare sector, it's vital to ensure you're on the right energy business gas and electricity tariff.
Don't be left overpaying for the gas and electricity your catering business relies on. Find out how much you can save by switching business energy suppliers.
With the average UK secondary spending around £90,000 per year on electricity, it's vital for schools and education centres to ensure they don't overpay on their energy bills.
With lighting, computers, appliances, and heating, offices can see sky-high energy bills. Find out how office-based businesses can reduce their energy costs and consumption.
Manufacturing businesses are some of the highest energy usage companies in the UK. This makes it vital to manage your manufacturing energy costs.
Meeting energy costs for places of worship can be expensive, especially when buildings are older with a lack of insulation. Get advice on how to reduce your energy costs with Business Electricity Prices.
Whether you run a hotel, restaurant, pub, or bar and café, Business Electricity Prices can help you reduce your hospitality energy bills.
With warehouses often covering large spaces, heating, lighting, and cooling systems can lead to high energy prices and usage. Find out how you can reduce energy consumption and lower energy bills.
With charities often still treated like small businesses when it comes to comparing energy, it's vital that you're aware of your rights. Find out how you can pay reduced VAT rates on your energy bills.
Compare business electricity rates
Save money on your electricity bills.