Don't let energy costs affect your place of worship
Find a great electricity deal in less than 60 seconds. We help thousands of religious institutions and organisations each year reduce their business electricity bills.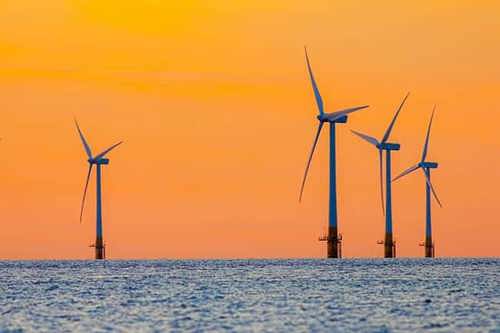 Save on Business Electricity
Sectors
Churches and places of worship play a vital role in the community. Many religious organisations carry out a great deal of charity work supporting their local area.
However, the costs involved in maintaining places of worship can be eye-watering. It's no different when it comes to a place of worships energy bills. Keeping costs down is a priority, but expensive energy bills can throw a spanner in the works.
At Business Electricity Prices, we can help places of worship save on their energy bills without the hassle.
Why Should Places of Worship Switch Energy Suppliers?
The main benefit of switching is to reduce your bills. Many churches are overpaying for the energy they use. This is partly a result of rollover contacts. A business energy supplier will move a customer to a rollover deal at the end of their contract.
You will often be left paying expensive rates for gas and electricity. During your energy contract, you will have a renewal window before you're deal ends. That's why it's vital for places of worship to note their energy contract end date.
Switching energy tariff can be daunting. There are so many suppliers and tariffs to choose from and contacting each supplier is time-consuming. That's why we provide our comparison service. You can find a cheaper energy deal in minutes.
At Business Electricity Prices, we'll even be in touch when your new deal is coming to end. We'll let you know if a better tariff is available so you can stay on a great value deal.
Energy Saving Tips for Places of Worship
Energy efficiency measures can make a big difference to your gas and electricity bills. Many churches or place of worship will offer challenges for reducing energy usage. However, some simple measures can reduce your costs.
Consider Your Heating and Lighting
Churches and places of worship often require a lot of power to heat. Poor insulation and inefficient heating systems can make it more difficult.
Servicing boilers and pipes regularly have a cost, but it can save money. Serviced boilers are up to 15% more effective.
Insulating buildings can be very expensive. However, you can take simple steps to improve internal insulation and ventilation. Keeping doors closed and sealing gaps around windows, for example.
The same goes for lighting. Many places of worship are in near-constant use and use lights for security. Up to 25% of a church's electricity bill is associated with lighting.
Upgrading to LED lighting is a great way to reduce long term costs. They last up to ten times longer than regular bulbs. Many brands are over 70% more energy efficient. Encourage staff and volunteers to switch off lights after use to reduce your energy usage.
Reducing Waste in Churches and Places of Worship
Religious groups are often passionate about conservation. Finding ways to reduce energy waste can lower your bills and have a great impact on the environment.
Asking users of your building to support energy efficiency measures is a good strategy. The first step could be turning off appliances and lights when not in use. Even small measures can make a big difference. For example, only filling a kettle with the required water can reduce energy usage.
Tips to Find the Best Energy Deal for your Place of Worship
Make a note of your contract end date
Knowing your contract end date is vital to ensure you avoid expensive rollover rates. Find out how long your current contract is and when your renewal window opens. The information should be on your contract or a recent bill. If not, you can call your current supplier.
Compare a wide range of energy prices
Don't simply accept the first energy deal on offer. Although this may seem like an easier option, you can be left stuck on expensive energy contracts. With Business Electricity Prices, you can compare a wide range of trusted of suppliers in minutes.
Check your charitable status
Does your church or place of worship have a charitable status? If so, you could be eligible to pay a reduced rate of VAT. Charities are only required to pay a rate of 5%, rather than the full 20%.
Why Switch with Business Electricity Prices?
At Business Electricity Prices, our team will guide through the entire switching process. You'll be provided with a dedicated account manager who will manage your switch from start to finish. They will gather information on your energy usage and find the right energy deal for you.
Our energy experts have already helped more than 300,000 businesses save more than £90 million on their energy bills.
To find out how much you can save, simply complete our quick energy comparison calculator.
Take Care of Your Utilities with Business Electricity Prices
Find great deals across your business utilities with Business Electricity Prices.
Compare our latest electricity deals to find out how much you could save on lighting and electricity costs.
Reduce your heating costs by switching to a cheaper business gas deal with our innovative comparison service.
Did you know you could switch your water provider? Compare the latest deals to find out if you can reduce your water costs.
Energy FAQs for Places of Worship
How long does it take to switch your place of worship's energy supplier?

It will usually take a little longer than a domestic energy switch.

Although timescales can vary, an average church energy switch will take around 4-6 weeks. This will not affect your supply.

Can I compare energy suppliers for more than one location?

If you have multiple churches or community buildings, you may be able to consolidate your bills with a multi-site energy contract.

This means your bills can be combined into one account, making it easier to keep track of your energy costs and usage across your sites. This can often be a cost-effective way to pay for your energy.

Is there a cost involved in switching my church's energy supplier?

There is no charge for comparing energy suppliers with Business Electricity Prices.

If you are still under contract with your current energy supplier, you may be charged an exit fee for ending your contract early. Before cancelling your current energy deal, you should check with your supplier if you will be required to pay an exit fee. You can factor this into any savings you will make by switching.

What do I do if my place of worship is overpaying VAT for electricity and gas?

Check a recent energy bill. If your church has charitable status and is paying 20% VAT, it is likely that you have been overcharged. It is possible to claim back money from the past few years overpayment. Contact your energy supplier or go to the government website where you can access a VAT declaration form to apply for a refund.
Compare business electricity rates
Save money on your electricity bills.