Don't let energy costs affect your healthcare business
Find a better deal so you can continue to spend your budget on what matters the most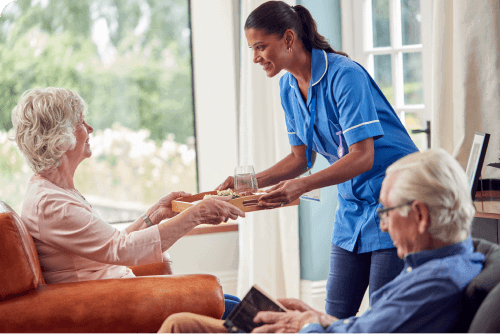 Save on Business Electricity
Sectors
Are you seeking to reduce the business energy bills at a care home, dentist, optician, or any other healthcare organisation?
Healthcare and care home facilities will often face large energy bills due to their reliance on electricity. Whether it be powering machinery or lighting, you may be left facing eye-watering bills.
With Business Electricity Prices, you can find cheaper business energy deals in minutes. Our team of experts will help you find the best deal for your needs and take care of the entire switching process.
Why Should the Healthcare Sector Switch Energy Suppliers?
The main benefit of switching is to reduce your bills. Business Electricity Prices are concerned that thousands of healthcare providers are overpaying for the energy they use.
Many are overpaying due to how the energy sector works. The best deals on the market are often found by those who switch regularly. As with other areas, there is very little reward for customer loyalty.
If you fail to renegotiate at the end of your contract, your energy supplier will often move you to an expensive rollover tariff. Rollover contracts will leave your healthcare organisation overpaying for the energy you use.
However, many businesses fail to switch as they simply don't have the time to compare suppliers and tariffs. With more than 50 business energy suppliers on the market, it's no wonder business owners don't have the time to find the best deal.
How to Reduce Energy Usage in the Healthcare Sector
Even businesses on the best energy deals can face expensive bills if they are wasting gas and electricity. At Business Electricity Prices, we want to help businesses everywhere control their energy costs and their energy usage. Taking steps to reduce your energy usage will help your bank balance and the environment.
For many healthcare organisations, it can be difficult to know where to start in reducing energy usage. However, simple measures can go a long way. Making sure you have the most energy-efficient lighting in place will have an impact on your energy bills. This is especially true for buildings which rely on round-the-clock lighting.
How to Find the Best Energy Prices for Your Healthcare Organisation
Don't Simply Accept Renewal Prices
This is one of the most important pieces of advice regarding gas and electricity tariffs. Your renewal price will very rarely be the best price available. Accepting renewal prices could leave you locked into to an expensive energy contract for 2 or more years.
Compare Deals from a wide range of Suppliers
A common mistake businesses make when comparing energy prices is to limit the suppliers they use. Comparing only a few suppliers could see you miss out on a great deal for your healthcare organisation. With Business Electricity Prices, you can compare our huge range of trusted suppliers in just minutes. All you need to do is enter your postcode to get started and compare the latest energy prices.
Make Sure You're on the Right Tariff Type
The type of tariff you choose can help you significantly reduce your energy bills. Think about when and how you use gas and electricity before you compare energy prices. For example, a business that uses most of its energy at night could reduce its bills by switching to a multi-rate tariff. At Business Electricity Prices, our experts can provide advice on the best tariffs for your needs.
Take Care of Your Utilities with Business Electricity Prices
Business Electricity Prices can help you find great deals across a range of business utilities. Over 300,000 businesses have saved more than £90 million by comparing with us!
Reduce your energy bills by switching your healthcare organisation's business electricity with the experts at Business Electricity Prices.
Don't pay over the odds for your healthcare organisation's gas bills. Reduce your energy costs by comparing the latest business gas prices.
Did you know that your healthcare organisation could switch water providers? Businesses can now compare water suppliers to reduce water costs.
Healthcare Energy FAQs
How long does it take to switch my energy contract?

A commercial energy contract switch can take between 6-8 weeks to complete. Contact us today to find out how quickly you can switch. We will give you an accurate timeline once the process is underway.

Is there an ideal time to switch a business energy contract?

No, is the short answer. Prices on the energy market can be lower outside of the winter months. But energy prices tend to rise over time, so we don't advise delay in switching. If your service is on an expensive tariff, it is best to switch ASAP.

I am not sure which tariff will be best for my service?

No problem. Our energy experts can help. We will ask for your recent energy usage, which you can find on a recent bill. We can then advise you on the different rates and suggest which is best for you.
Compare business electricity rates
Save money on your electricity bills.