Energia business energy prices, rates and reviews
The latest information and prices for Energia - one of the the island of Ireland's biggest energy suppliers.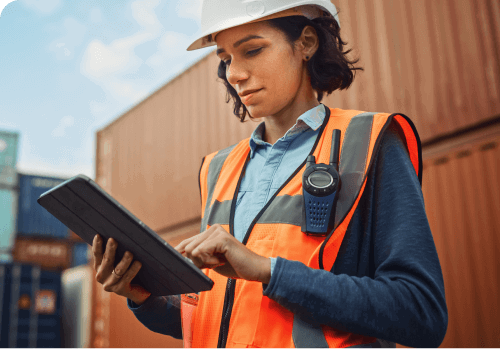 Save on Business Electricity
Suppliers
Energia Ireland Electricity for Business Review

Irish energy supplier, Energia describes itself as "customer-centric" and aims to provide business customers with a cleaner and more cost-effective source of energy.
Described as Ireland's "greenest energy provider," Energia delivers 100% green energy to over 50,000 businesses throughout the Republic of Ireland. This represents around 25% of the business electricity marketplace and approximately 20% of business gas supplies.
Introduction to Energia
Energia was founded in 1999 and is part of the larger Energia Group (formerly the Viridian Group). The gas and electricity supplier is regarded as Ireland's largest independent energy provider and 25% of the region's largest gas users have chosen Energia to deliver their energy. This includes big names like Marks and Spencer.
Energia is highly dedicated to sustainable energy. They have invested over £600 million into green energy and currently supply 21% of Ireland's total wind power. They were the recipient of the Green Awards' Green Energy Provider Award in both 2019 and 2020, and they have been listed as one of Ireland's Top 50 Businesses.
Energia business electricity tariffs and prices
Energia offer business electricity tariffs tailored to small users, medium users, and larger users and group sites.
They offer both a fixed-price tariffs and a variable-rate contracts to businesses of all sizes. Many businesses opt for a fixed-rate contract where energy rates are locked in for 1 to 4 years.
As the energy they deliver is 100% green, you'll not only benefit from cleaner energy, but you'll also reduce your carbon footprint and help the environment.
Compare Energia energy tariffs with Business Electricity Prices
If you'd like to switch to an Energia business energy tariff, we can help you find great gas and electricity deals.
Compare energy tariffs with our free online comparison tool to find out which deal is best suited to your business' needs. All you have to do is enter your business' postcode, contact details and the type of fuel you need and within just a few moments, you'll receive your bespoke quote.
The easy way to switch to an Energia business energy tariff
At Business Electricity Prices, we make it easy for you to find the cheapest deal for your business energy.
Once you've selected your new energy tariff, our team will be right by your side throughout the switching process. We'll provide you with updates, liaise with your old and new supplier, and be on hand to answer any questions or concerns you may have.
What else can Energia offer my business?
As well as cost-effective and green energy tariffs, Energia can also provide your business with support and advice about energy efficiency. Making your business more energy-efficient not only helps the environment, but it can also help you cut costs as lower energy consumption means lower bills.
Additionally, Energia has developed schemes specifically for businesses to help them improve their energy efficiency. These include:
The Lighting Solutions scheme – This aims to encourage businesses to invest in LED lights, which are highly efficient and cost-effective.
The Cash for Kilowatts scheme – This provides funding of up to 30% for businesses to invest in energy efficiency projects.
What happens if my Energia contract is up for renewal?
If your business is a micro business, it is a requirement for Energia, or any other supplier, to send you a renewal letter at least three months before your contract end date. This renewal letter will inform you of the rollover rates for your business energy if you choose not to switch suppliers. You should bear in mind that these rates will be high and you'd probably be better off choosing a new deal with a different supplier.
If your business is not a micro business, the onus is on you to remember when your energy contract ends. You should keep a note of this date and organise a switch in time to avoid being rolled over to a more expensive tariff.
Energia Fuel Mix & Green Performance
In efforts to combat climate change and help the environment, sustainability and energy efficiency are key focuses for businesses and consumers worldwide.
Energia is one of the selected few energy suppliers that boast a 100% renewable fuel mix, which reiterates their commitment to clean, sustainable energy.
Choosing Energia as your business energy supplier provides you with an opportunity to support eco-friendly initiatives and boost your brand reputation.
Compare Energia prices online with Business Electricity Prices
It's easy to compare Energia business energy tariffs when you use our free online comparison tool. Simply provide your business contact details, postcode and energy needs and you'll be provided with a free quote detailing the most suitable and cost-effective options for your company.
Compare business electricity rates
Save money on your electricity bills.