SSE Business Energy Prices, Rates and Reviews
The latest information and prices for SSE. One of the UK's biggest energy suppliers.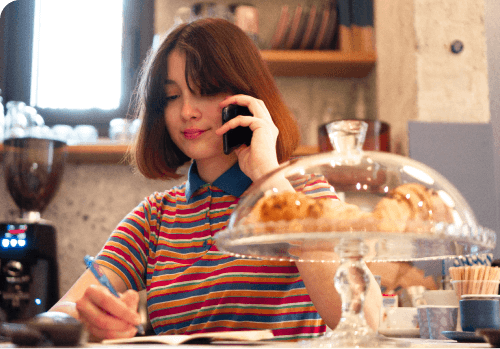 Save on Business Electricity
Suppliers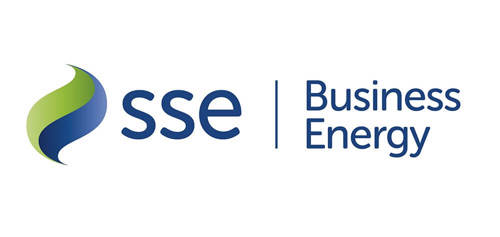 SSE Business Energy supplies gas and electricity to over 500,000 businesses within the UK. 
SSE is classed as one of the Big Six energy providers. The supplier has a diverse range of clients, from micro businesses to larger corporate companies. So, no matter the size of your business, SSE Business Energy can offer you an energy tariff that is suited to your needs. 
Introduction to SSE Business Energy 
SSE's roots began in 1948 with the Southern Electricity Board (SEB). In 1990, SEB's assets were passed to Southern Electric plc and the organisation was privatised in the same year. The company then merged with Scottish Hydro-Electric plc in 1998 to form Scottish and Southern Energy (SSE).
In 2020, SSE's domestic energy services were acquired by a leading independent energy supplier, OVO Energy. 
SSE Business Energy now focuses its efforts on meeting the demands of UK businesses. 
SSE Business Energy Tariffs and Prices
If you're looking at SSE tariffs, you need to know about SSE energy per kWh. Unit rates can make all the difference, but unfortunately, it's difficult to find transparent information about charges online. For the latest SSE prices, you should compare them today. 
Reviews can inform or even alter your decision about a supplier. Sites like Trustpilot allow energy consumers from all over the UK to see feedback from existing customers. For SSE energy reviews, we look at Trustpilot. 
They have a rating of 3.9/5 and an overall average of great. 69% of customers think that the services deserve 5 stars and only 16% of customers think that the services deserve 1 star. 
Positive reviews talk about excellent customer service support, but a few negative reviews mention long wait times. SSE doesn't reply to reviews on Trustpilot, which could be a red flag for potential customers. 
Advantages of SSE Business Energy
SSE energy business electricity and gas services are available to businesses of all sizes.
SSE Protect offers fixed energy prices, including unit prices and existing non-commodity costs. 
Some of the tariffs include 100% renewable electricity.  
SSE energy reviews suggest that this supplier invests in customer support. 
Disadvantages of SSE Business Energy
SSE doesn't reply to negative feedback on Trustpilot, which means that some customers might fall through the cracks. 
Which? has given SSE a customer survey score of 54%, with 2/5 stars for accuracy of payments and 1/5 stars for value for money. 
Compare SSE Electricity Tariffs With Business Electricity Prices
If you're thinking about switching to an SSE business energy tariff, you need to use our online tool. 
Here at Business Electricity Prices, we offer a free online comparison service that is designed to identify great business energy deals. Simply enter your postcode, contact details, and some brief information regarding your energy needs. Within a few minutes, you'll receive a free quote.
Get your free SSE energy business quote today.
The Easy Way to Switch to an SSE Business Energy Tariff 
One of the biggest benefits of getting an SSE business energy quote from us is that we make switching business electricity suppliers as simple and as stress-free as possible. Once you've made your decision about your new energy tariff, our experts will manage the switching process to ensure that everything runs smoothly.
We'll get in touch with your old and new suppliers to arrange a changeover date, and we'll keep you updated every step of the way. Our team will also be on hand to answer any questions you have. 
What Else Can SSE Offer My Business?
As well as a suitable gas and electricity tariff, SSE also aims to offer all its customers support and advice on topics like energy management and sustainability.
It provides access to an online reporting tool which gives you information on energy efficiency. They also offer energy strategy and optimisation services to help you reduce your business energy costs. Even if SSE energy per kWh rates aren't ideal, you can take advantage of the advice to reduce your expenses. 
Additionally, smart meters are available to help you monitor your gas and electricity usage and identify areas for efficiency improvement.
What Happens If My SSE Contract Is Up for Renewal?
If your business fits into the micro business category, SSE is required to send you a renewal letter three months before your energy contract ends; as instructed by Ofgem.
The renewal letter will include information such as rollover rates and out-of-contract prices, but you should be aware that these costs are likely to be high. Out-of-contract SSE energy per kWh rates are far less predictable and often very expensive. We recommended using an energy comparison engine to comparing business energy quotes and finding a better deal for your business electricity.
If your company is not a micro business, SSE is not legally obligated to send you a renewal letter. You must therefore keep note of your contract's end date and either renew or switch suppliers to avoid expensive out-of-contract charges or an automatic rollover onto a more expensive contract.
SSE Fuel Mix & Green Performance
SSE is one of the many electricity suppliers that is working to promote cleaner and more sustainable energy. It has invested heavily in renewable fuels such as onshore and offshore wind, as well as hydro power. A lot of SSE energy business electricity tariffs use renewable energy sources. 
Businesses that signed up for 'SSE Green' gas and electricity contracts receive power generated from SSE's renewable assets. Businesses on these contracts also benefit from simpler greenhouse gas reports, along with a logo and certificate to demonstrate their commitment to green energy.
Here's a breakdown of their standard fuel mix: 
54% natural gas 
46% renewables 
They offer SSE Green tariff that are 100% renewable. 
Compare SSE Prices Online With Business Electricity Prices
With our free online comparison tool, it's easy to get an SSE energy business quote.
Simply provide a few details about your company and within a matter of seconds, you'll receive your free energy quote.
Compare business electricity rates
Save money on your electricity bills.