Find the Best Business Electricity Quotes today
Compare the latest 2022 deals in just 60 seconds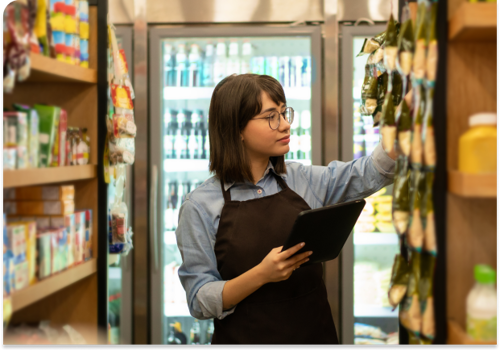 Savings made simple
Free comparison of the best deals on the market
A switching process that's fully managed for you
A huge range of suppliers to choose from
We've created a service that allows you to switch business electricity online. However, some large usage businesses may require a more bespoke deal. Our expert team are more than happy to help you and will take the time to understand your exact needs. This will help us created more tailored business electricity quote for your business.
We have access to trusted UK business electricity suppliers, saving you time and money as we have commercial partnerships with some exclusive prices for our customers.
Choose from a wide range of business electricity suppliers
You will have access to wide selection of trusted business electricity suppliers that have been hand-picked by our team. This means you can switch your business energy with confidence and still find great savings.
Our easy-to-use search allows you to identify the cheapest quote, long or short term contracts and even renewable energy suppliers at the click of a button.
Business electricity quotes & switching suppliers
Once you have found a deal that works for you, our expert team will get to work on your switch. Legally, you will need to notify your current business energy supplier that you are leaving. We'll take care of the rest. We will keep you up to date using our intuitive online energy switch tracker.
We may ask you for an up to date meter reading so that your final bill is accurate from our old supplier.
Once you have switched with us, we will let you know if a cheaper deal becomes available. We like to make sure our customers are always getting a great deal on your business electricity.
Business Electricity Quotes FAQs
How does the quote service work?

Enter your details in the form above to compare live business electricity prices. These prices are updated daily, and prices can vary depending on the market. All business electricity quotes are subject to change based on the usage information you provide us and your businesses location.

Are your prices the lowest?

We have exclusive deals with our business electricity suppliers. This means that our prices are often cheaper than switching with the supplier directly. When you compare business electricity quotes with us, you are under no obligation to sign up.

How do I switch to a new tariff?

The automated switching process starts once you agree your new contract. If you're unsure about switching business electricity supplier, you can read our switching guide for more information. The guide will help you understand how to compare business electricity quotes, right through to the final stages of switching energy supplier.